TSUCHITANI KINZOKU CO., LTD.
MOBIO booth No. : North facility 2nd floor 119
TSUCHITANI KINZOKU CO., LTD.
Product line
Commercial gas stopcocks
Valves
Gas burners
Description of business
Tsuchitani Kinzoku is a manufacturer of commercial gas stopcocks, valves, gas burners and other gas stove parts. From conceptualization and design to machining, assembly and quality testing, they perform the entire production process in-house, selling their products under the Ronbi label. Two of the particularly innovative products they sell are the Tenka Bo (bar lighter) and the Raijin Regulator.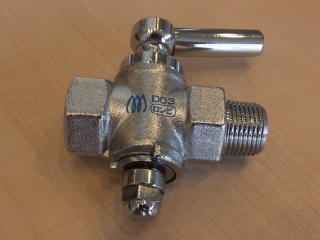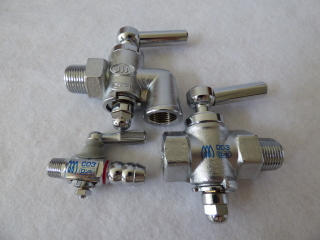 Products and Technologies
Commercial Gas Stopcocks, Valves, Burners
Bearing the Worldwide Reputed Approval - JIA logo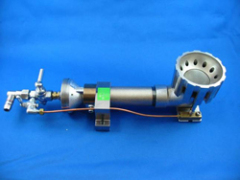 Tsuchitani Kinzoku products proudly display the symbol of the Japan Gas Appliances Inspection Association (JIA), a name trusted around the globe.

Tsuchitani Kinzoku produces 22 different commercial gas stopcock models in its Japanese plants with JIA approval, and tests each product at 35 kpa, nine times the pressure required by regulation, ensuring the highest quality.

Since their founding, Tsuchitani Kinzoku has used its in-house resources to conceptualize, design, process, assemble and test many products.

Their gas stopcock manufacturing system is particularly advanced. Tsuchitani Kinzoku is dedicated to manufacturing and will continue with their efforts to always create a better product.

The Raijin LB Burner

The Raijin LB Burner is a specialized gas burner for producing powerful heat such as required for cooking.

The Raijin LB Burner comes in three models, with one, two and three burners. The three-burner model can produce 30,000 kilocalories of heat.
A special feature of the Raijin LB Burners is that the gas undergoes complete combustion when on low heat.

By combining with the Raijin Regulator, the heat output can be increased, producing safer, less expensive fire than a blower type burner.
The Raijin Regulator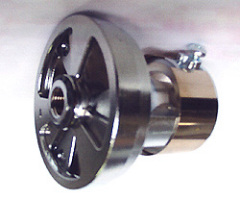 The primary air intake port has four valves, which open wider than conventional products.
A secondary air intake port on the back is provided with a damper to adjust the degree of opening. The dual opening ports enable a great deal more air to be suctioned than with conventional products, supplementing the gas burner capacity for greater burning power.

Even if a gas burner has a high capacity to produce heat, conventional regulators are incapable of supplying the air required to meet the high capacity. The Raijin Regulator is therefore an indispensible part for gas burners requiring a great deal of fire power such as needed in Chinese cooking.
Corporate Profile
Corporate name

TSUCHITANI KINZOKU CO., LTD.

Address

8-4-45 Minami-Hommachi, Yao City, Osaka, 581-0081, Japan

President

Ikuzou Tsuchitani

Established

1976

Phone

+81-72-994-3653

Fax

+81-72-994-3873

Capital

10,000,000 yen