MOBIO booth No. : North facility 1st floor 49
IZUMO CO., LTD.
Product line
Formed rubber parts
Injected plastic components
Ultra-precision machined parts
Description of business
Izumo strives day and night to manufacture products of high quality and performance to meet customer demands, based on their traditions of precision machining, molding and design technologies combined with research and development. Its passionate and innovative approach to every step of the production process leads to future production technologies for higher quality and reliability, as well as new means to shorten lead times, reduce costs, increase precision and raise product quality.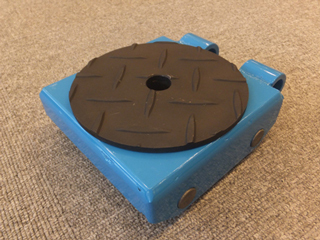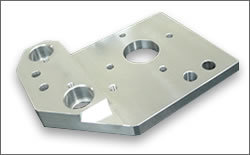 Products and Technologies
Manufacturing and Processing; Industrial Rubber, Resin and Metal
Izumo: Technology for Better Products and Better Services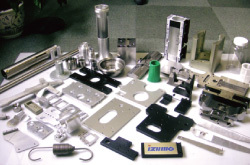 The craft of bringing together technology and people - that is Izumo's strength.
As technology continues to evolve, they aim to apply their innovations to make a difference in the global industry of manufacturing.

Because of Izumo's traditions of ultra-precision machining and molding technology, it is able to deliver high-function, high-quality products. It is also able to handle design work, prototyping, small-lot and mass production, assembly and OEM services.

Recently, it has embarked on a new effort to meet the growing demand to employ robotic technology in industry, implement technology in caregiving facilities, design robot-mounted components and develop new precision machining techniques.

Izumo invites you to try Izumo's services. Its products and services are superior in quality and provided in promptly.
Manufacturing And Processing; Rubber, Resin And Metal Products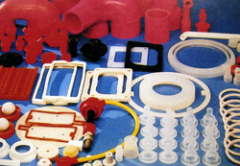 IIzumo Employs a Wide Range of Manufacturing and Processing Technologies for such materials as Rubber and Resin

These technologies are applied to rubber molded products including rubber roller cushioning materials such as rubber linings, iron rolls, hourglass-shaped rolls, fixed pallets, straightening rolls, rolling rolls, stoppers, bushings, packing materials, conveyor rolls, road snow removal edges, vertical parking garage wheel assemblies, rollers, pulleys, cushioning materials and long glass plate rolls. Other applications include urethane rubber die mold and machining, silicon rubber and fluororubber machining, silicon sponge and chemical machine work, anti-corrosion and damage-proof rubber linings, machine center and numerical controlled lathing of precision rubber products, mechanical processing, and silicon and Teflon® surface treatment work.

Their resin products include water tanks and other tanks as well as insect covers, safety covers, covers suitable for use in clean room and conveyor covers. They also make injection molded products, round bars and pipes, and provide precision machining, design, development, assembly and jig production services of various plate materials.
Strict Quality Standards and Advanced Technical Services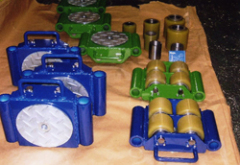 With their skill and advanced technology, Izumo expands their potential without boundaries, earning a reputation that grows with their expanding scope of services.

Their products includes the Sensha line of heavy, mid and lightweight transport equipment for handling existing heavy items.
This lightweight, low-riding, smooth-rolling line-up is helping Izumo better meet its customers needs, with orders everywhere on the rise.

Furthermore, Izumo can develop and design, as well as manufacture and sell complete lines of heavy transport equipment and components, including bearings, shafts, top plates, racks and resin rollers. Their prompt services cover roller rewinding, overhauls, and urethane rubber and ultra high molecular weight underlay applications.

They are also actively engaged in developing robots, expected to result in a new product brand in the near future.

Izumo is dedicated to meeting the diverse needs of its customers by helping them quickly select the best possible products based on grades, forms, properties and technology that have passed their strict quality control standards.
Corporate Profile
Corporate name

IZUMO CO., LTD.

Address

562, Shinomiya, Kadoma City, Osaka, 571-0017, Japan

President

Tsutomu Otsubo

Founded

1979

Phone

+81-72-887-6226

Fax

+81-72-887-6227

Company URL

Capital

10,000,000 yen
ISO14001

<MOBIO's View>
Developed a distinguishing precision machining technology of fine machining.