MOBIO booth No. : North facility 1st floor 34
SEMI KOGYO CO., LTD.
Product line
Plastic molding
Vacuum thermoforming
Blown thermoforming
Description of business
Semi Kogyo plans, manufactures and sells every sort of molded product, whether extruded, blown or vacuum thermoforming, and focuses in particular on plastic injection molding.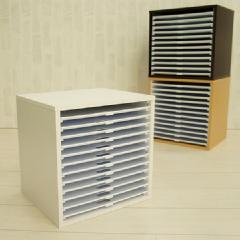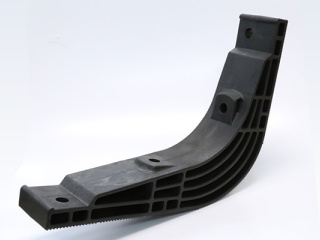 Products and Technologies
Advanced Annealing for Nylon Molding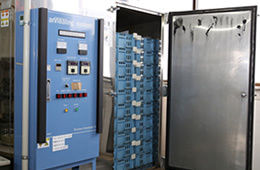 Particularly for use with nylon molding, Semi Kogyo has installed a forced gas removal device to ensure visual defects such as gas burning do not occur.
For annealing, they also have a forced absorption device that employs vapor, standardizing their control system against such defects as cracks due to insufficient strength.
Because their annealing process uses vapor, the molded product does not get wet, and because dirt therefore does not adhere to the outside, exterior finishing work can be carried out.
Comprehensive Plastic Molding Manufacturer
Their injection molding machines range from 55 to 280 tons, and their cooperative factory network is capable of handling up to 850 tons.
They also welcome inquiries on their secondary lines of business such as printing, coating and assembly as well as end processes such as final packaging.

Their advantage lies in having a system that flexibly accepts orders for a wide range of industries without being dependent on a specific demand.
To complement this, Semi Kogyo has built up an ISO 9001 certified advanced quality control system that does not allow defective products, a delivery deadline control system that incorporates outsourcing and a stable supply system.

Using their experience and extensive network for manufacturing a variety of plastic products, they provide services that integrate everything from mold design to logistics.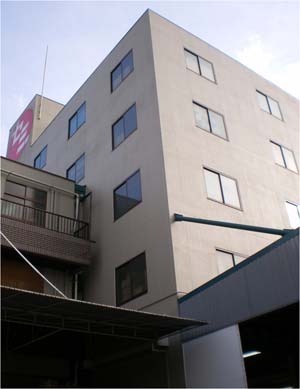 Bioplastics - Polylactic Acid
Semi Kogyo produces bioplastic products from polylactic acid (PLA) and other materials, a field that is growing in popularity.

As the name implies, bioplastics are derived from plants such as corn. The first bioplastic products to be developed were office supplies, and as the level of technology has risen, additional features such as heat resistance have become possible.
Work is now underway to develop semiconductor packaging out of bioplastic.

Bioplastics are growing in importance particularly given the urgency for cutting carbon dioxide emissions.
Semi Kogyo is ahead of the curve in developing bioplastic products, overcoming problems that resins present.

As manufacturers make improvements to address bioplastic problems such as strength and heat resistance, the cost effectiveness will lead to wider production.
Semi Kogyo will continue their development work, creating new added value for environmentally friendly products.
Corporate Profile
Corporate name

SEMI KOGYO CO., LTD.

Address

6-3-54, Nakaishikiri-cho, Higashi-Osaka City, Osaka, 579-8014, Japan

President

Shinji Kuroda

Established

1964

Phone

+81-72-982-0800

Fax

+81-72-982-0099

Company URL

Capital

48,000,000 yen