MATSUDA CO., LTD.
Product line
Cold-headed parts (collars, spacers, nuts, washers, bolts)
Cold heading molds(for parts formers)
Machine-cut parts
Description of business
MATSUDA CO.,LTD provide one-stop service from prototype production of cold-headed parts to mold making and mass production. We offer higher precision and mechanical strength of parts due to the processing switch from machine cutting to cold heading as well as cost saving and CO2 emission reduction due to shorter machining time. Leave it to us, however small, light and odd-shaped part it is.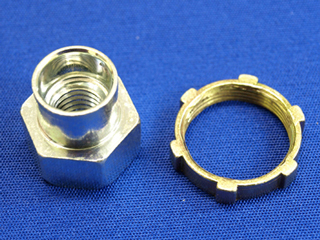 Corporate Profile
Corporate name

MATSUDA CO., LTD.

Address

2-4-19, Shigita-higashi, Joto-ku, Osaka City, Osaka, 536-0017, Japan

President

Hidenari Matsuda

Founded / Established

1968 / 1974

Phone

+81-6-6968-4981

Fax

+81-6-6968-4932

Company URL

Capital

20,000,000 yen