MOBIO booth No. : North facility 2nd floor 130
NISHIO CORPORATION
Product line
Depend vise
T-slot cutter
Induction hardening, mechanical processing, polishing
Description of business
Nishio is consistent through precision mechanical processing, Induction hardening processing, cutting, and polishing processing. Free block combinations at Depend Vice and high speed cutting by unique chip shape of T-Slot Cutter increases productivity of MC machine dramatically.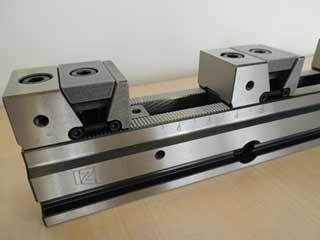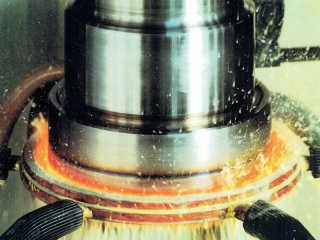 Products and Technologies
Nishio back up the productivity improvements of machining centers!
Providing your mc operation with efficiency , versatility and durability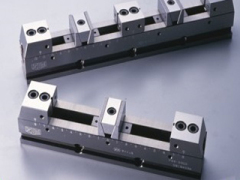 ■Depend vice (high-precision all-purpose fixture vice)

Block combination can be made freely to match the processed item.
Tooling changes can be made without taking the body down from the MC table.
Also corresponds to items of different shapes (foundry pieces, etc.).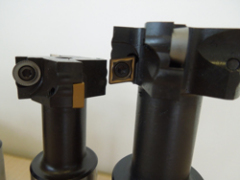 ■ T-slot cutter

The life of the holder is 5 times longer
The cutting speed is five times faster than high-speed steel.
・Steel: 200mm/min
・Cast metal: 350mm/min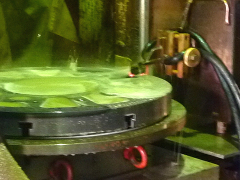 ■Induction hardening
Nishio considers induction hardening as the core business. It assists improving metal surface quality to match to industry's demand.
Depend vice (high-precision all-purpose clamping systems)
Grips materials accurately and precisely, and its high-precision, strength, high durability, and high workability are far better than other companies!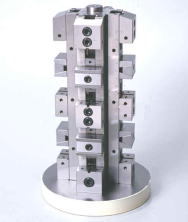 Because it has outstanding precision, strength, and durability, it maintains its precision even after many years of use. Because use of your current machinery and equipment (machining centers, surface polishing machines, etc.) will become more efficient and more efficient processing can be achieved, productivity will improve and this can help to reduce costs.

Since it is not a dedicated fixture, block combinations can be transferred freely to match processed items, tooling changes can be made for everything from several small parts to wide plates, without taking the vice itself down from the machine table. Because the serrations on top of the vice covers the entire length of the vice and is high-precision, the high repeat accuracy is a significant characteristic.

There are optional simple blocks and tall blocks, and it can also correspond to foundry pieces and items of different shapes. Since molded steel is used for the body and the main parts and vacuum hardening was applied, it will not wear down much and it can be used with peace of mind over a long period of 10 or 20 years.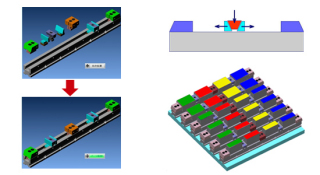 T-slot cutter (carbide)
The secret is the combination of a round chip and a prism-shaped chip!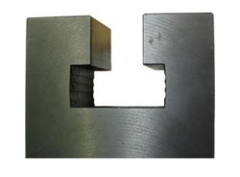 Cutting ability far better than other companies!!

The cutting speed is five times faster than high-speed steel.
Ex: In the case of INT-14
・With steel, cutting is 200mm/min (Thermal refined material: 120mm/min)
・With cast metal, cutting is 350mm~500mm/min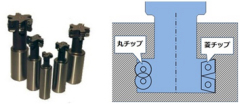 Due to the combination of the round chip and the prism-shaped chip, the blade does not get obstructed and the cutting speed increases dramatically.
Please click here to see a video of cutting with a T-slot cutter.
http://www.nsonet.gr.jp/t-slot/T-slottop.html ( Japanese Only )
Corporate Profile
Corporate name

NISHIO CORPORATION

Address

3-10-15, Mizuhai, Higashi-Osaka City, Osaka, 578-0921, Japan

President

Toshitaka Nishio

Established

2005

Phone

+81-72-960-6046

Fax

+81-72-960-6047

Company URL

Japanese (http://www.nsonet.gr.jp)

Capital

3,000,000 yen