MOBIO booth No. : North facility 2nd floor 91
KONGOBYORA CO., LTD.
Product line
Various types of hexagon head bolts
Hexagon head flange bolts
Special cold-headed parts (diameter 0.8mm and wider)
Description of business
Kongo Byora, which is known for "diamond and floating chrysanthemum" mark and delivers made-in-Japan quality, was the first Japanese manufacturer of cold-headed hexagon head bolts (JISB1180 standards) to receive the certification of ISO9000. As a metal parts manufacturer that uses cold-heading technology centered on the bolts that are referred to as the "salt of industry," they are striving each day to be a "company that brings dreams to society and the company's employees, deliver made-in-Japan quality that is trusted by people throughout the world, and constantly grow and develop."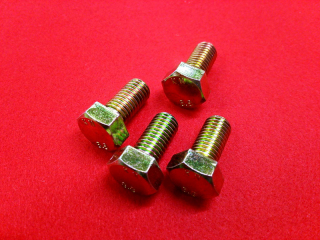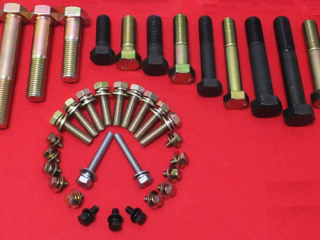 Products and Technologies
ISO9001 Certified Head Bolts - The first Japanese bolt manufacturer to receive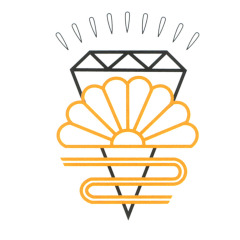 Their logo, floating chrysanthemum with diamond, is an icon indicating RELIABILITY and MADE IN JAPAN.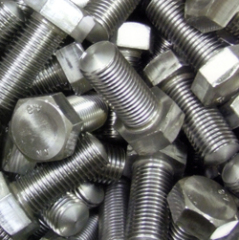 They continue to create hexagon head bolts, which are one of "screws" that are referred to as the "salt of industry," and cold-headed parts of highly-stable quality.
From "not delivering anything except good items"
to "not creating anything except good items"
It is optimal if customers consult with them at the designing stage.
Various types of hexagon head bolts, hexagon head flange bolts
Wider range (M3 to M24 sizes) of JISB1180 certified bolts
They manufacture and stock a broad range of their core product "precision hexagon head bolts that meet the JISB1180-standard" from M3 – M24, which is a range that other companies do not produce a full line.
They also stock M6 – M12 head bolts with captive washers.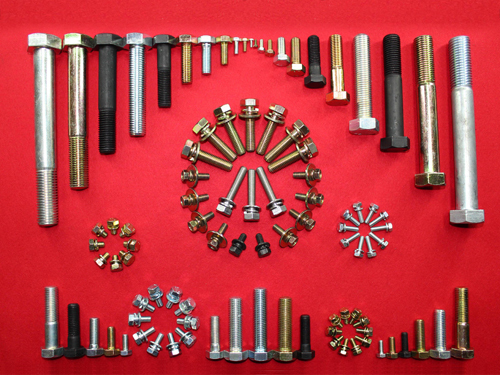 Various types of cold-headed parts
Handling everything from sample to mass production
They use metal plasticity processed parts with materials of diameter 0.8mm–24mm and material quality of carbon steel, alloy steel, stainless steel, copper, copper alloy, aluminum, aluminum alloy, pure titanium, etc., make full use of metal plasticity processing machines (forming machines, double-flange processing machines, rolling machines) and trimming machines, etc.
And as needed, they request trusted partner factories to process some part (lathe turning, heat treating, surface treating, etc.) to A flexible process design is possible and they can handle everything from creation of samples to mass production.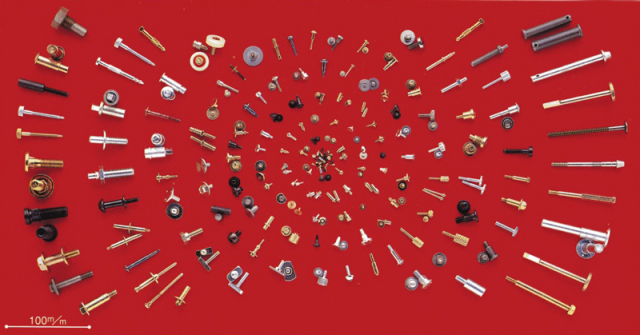 Corporate Profile
Corporate name

KONGOBYORA CO., LTD.

Address

3-5-1, Nagatanishi, Higashi-Osaka City, Osaka, 577-0016, Japan

President

Kiyokazu Kubo

Founded / Established

1946 / 1956

Phone

+81-6-6744-3255

Fax

+81-6-6744-2188

Company URL

Japanese (http://www.kongobyora.co.jp)

Capital

40,000,000 yen