MOBIO booth No. : North facility 1st floor 24
TOKO METALS CO., LTD.
Product line
A full range of builders hardware
Pressed and sheet metal products
Foot stools and step-eliminating slopes
Description of business
Toko Metals has established itself as a manufacturer of general builder's hardware, particularly, joint hardware for the two-by-four construction method. In addition, they are aiming at being an enterprise contributing to society through reliable technologies and creative ingenuity in other industrial fields (marine supplies, office automation equipment and hardware for building and plant construction).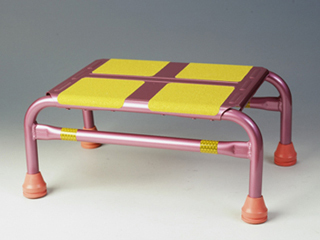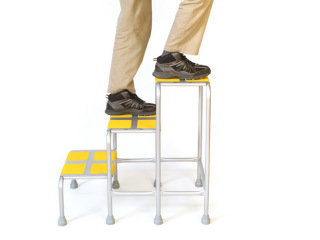 Products and Technologies
In their foot stools they utilized technologies acquired in builder's hardware manufacturing!
Their products are used widely, from medical and social care facilities to offices to households.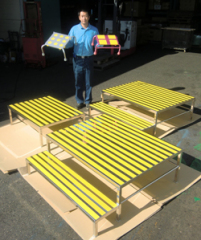 ★<Features> (1) Convenient! (2) Rugged! (3) Non-slip!
★All the products are their original designs.
★They accept special orders starting from a single piece. No drawings are needed.
Please leave to them all planning and design!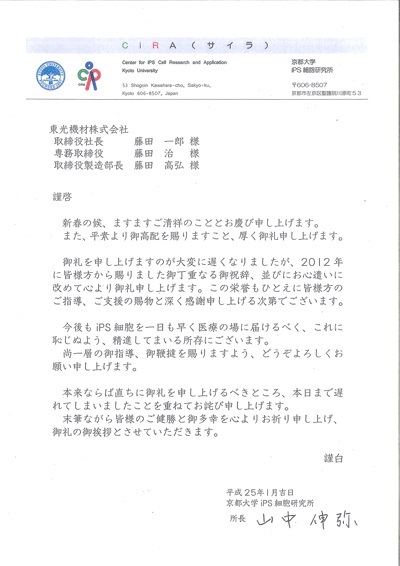 Foot stools created by the builder's hardware manufacture
Foot stools created by the builder's hardware manufacture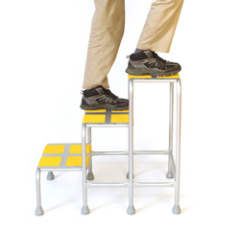 Think, for instance, of reinforcing members of top panels. If too many pieces are applied, a foot stool becomes rugged but heavy. Conversely, few pieces would not ensure sufficient reinforcement. In such a situation, out experience in builder's hardware manufacturing comes in handy. Just as with arranging roof beams, they figure out appropriate layout and number of pieces. They offer a broad selection of ladders ? with two or three steps, for high and low levels, etc.
Combined strength of industry, academia, government and private sectors
Collaborative product development with Yamaguchi Prefectural University, Japan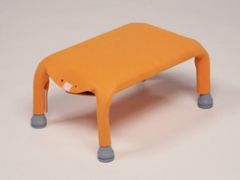 EVA foam covering assures safety against foot injuries. Moreover, the light and rugged aluminum frame has passed severe tests (120 kg load ´ 10,000 cycles) so that even adults can use it safely.

Won "the 2nd Kids Design Award"

Won "Good Design Hyogo 2008"

Nominated for "Good Design Award 2008"
Put customers' ideas into shape.
They can produce special orders starting from a single piece.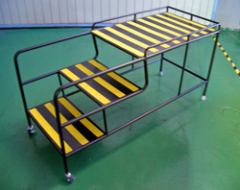 Providing them with drawings would be ideal, but they can cast their customers' desires into shape without any drawings, by way of a dialogue. They have produced several hundred special orders so far. In most cases, the special foot stools have been created from scratch.
Their design is always tailor to specific settings, and hence they provide good fitting into place as well as unprecedented comfort of use.
Corporate Profile
Corporate name

TOKO METALS CO., LTD.

Address

140-4, Iwamiya, Miki City, Hyogo, 673-0412, Japan

President

Ichiro Fujita

Established

1969

Phone

+81-794-82-2970

Fax

+81-794-82-9076

Company URL

Capital

20,000,000 yen