SANGO METAL INDUSTRIAL CO., LTD.
MOBIO booth No. : North facility 2nd floor 77
SANGO METAL INDUSTRIAL CO., LTD.
Product line
Sheet laser welding
Different material welding
Laser ablation consulting
Description of business
Sango Metal's dependability has been built over 30 years of lithium battery processing for major electronics manufacturers and recently they have also been receiving many inquiries about things such as test production (welding) of batteries for electric vehicles and development of equipment and fixtures aimed at mass production.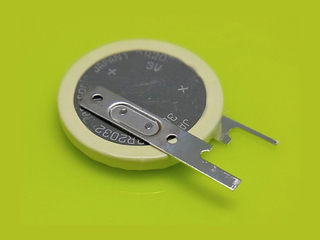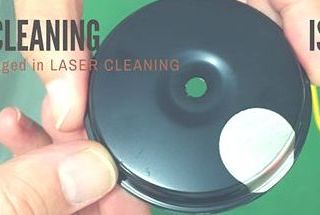 Products and Technologies
Precise welding technology for lithium batteries that boasts the No.1 share in the world
Technology to weld very thin metals of 0.05mm to 0.2mm without penetrating them !
Strength that won't be pulled apart even if a brawny man pulls with all his strength!
For these reasons, their welding technology is also being used for vehicle parts and medical parts that require high precision and high quality!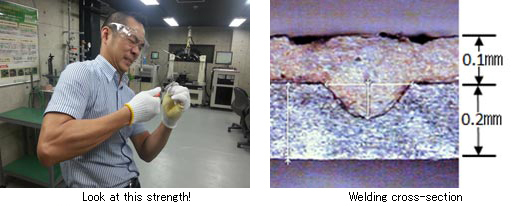 Non-penetrating welding for metal material with a thickness of 0.2mm
DS processing method that doesn't cause damage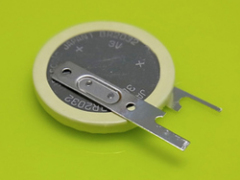 Welding tab terminals to various types of batteries such as button-shaped, coin-shaped, and cylinder-shaped. Since their establishment, they have shipped more than a total of 1 billion batteries. Based on their work with craftsmanship over the last 30 years, they established "non-penetrating welding technology to weld stainless steel materials with a thickness of 0.05mm to 0.2mm" and "satisfying technology with no loss of either battery performance or strength."
Through lithium battery contact welding work for a major electronics manufacturer that boasts the No. 1 share in the world, they have developed strength as the leading vendor.
With their many years of accumulated results with high quality and mass production, they will provide peace of mind and dependability even to companies making the first transaction with them
Different metal laser welding technology
Realizing "alloying" by different metal welding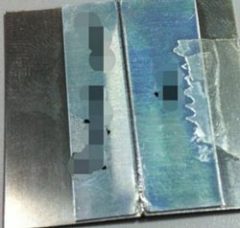 Welding different metals is often difficult due to things such as different melting points and specific weights. In response to this, Sango Metal Industrial used as a base the "laser welding technology for ultra-thin stainless steel materials" that it cultivated through battery contacts welding over the last 30 years, and established welding technology for metals of different materials. For example a combination of aluminum and copper, there are increasing needs for welding different materials due to their use in EV battery positive and negative terminals. Sango also has welding results for combinations such as aluminum and phosphor bronze, and nickel and iron. Their ultra-thin sheet laser welding technology is being utilized for welding different metals.
Corporate Profile
Corporate name

SANGO METAL INDUSTRIAL CO., LTD.

Address

2-13-17 Terakata hondori, Moriguchi City, Osaka, 570-0048, Japan

President

Kojima Takahito

Founded / Established

1946 / 1952

Phone

+81-6-6992-3334

Fax

+81-6-6992-3336

Company URL

Japanese (http://www.laser-factory.jp/)

Indonesian ( PT Kojima Laser Indonesia ) (https://ptkojimalaser35.wixsite.com/kojima)

Capital

26,000,000 yen