TAIYO SEIKI IRON WORKS CO.,LTD.
MOBIO booth No. : North facility 1st floor 13
TAIYO SEIKI IRON WORKS CO.,LTD.
Product line
Shackle hook
Fiber sling
Lifting beam
Description of business
TAIYO SEIKI IRON WORKS is a comprehensive manufacturer of slinging jigs such as shackles, hooks and fiber slings that are used for slinging. Each year it develops more than 700 made-to-order product such as lifting beams and other unique items. In addition, as activities to promote safety, it provides operational Apps and holds workshops to handle various slinging products properly.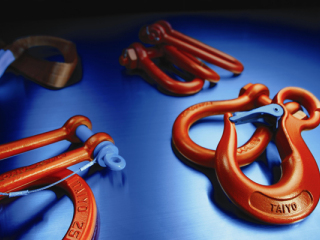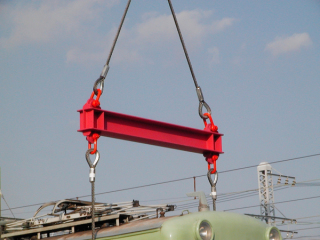 Products and Technologies
TAIYO SEIKI solves the problem and improves the safety of slinging operation.
Are there any concerns like these?
-There are no suitable hoisting attachments to the loads.
-It is not possible to lift the loads in a balanced way.
-Lifting work is not efficient at all.

TAIYO SEIKI IRON WORKS can resolve those issues by providing:
-One of the largest product assortment in the industry
-Selection of the most appropriate slinging products
-Capablity to produce made-to-order items suited to loading items
-Holding safety workshops
-Free WEB site to promote safety in Japanese, "Moero! Tamakake Damashii."
Tenacious long D shackle
Shackle with a long reach that balances safety and workability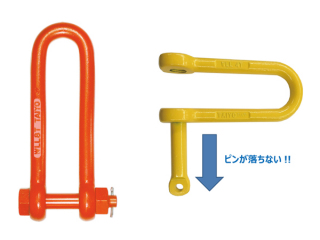 The "Tenacious long D shackle" is a product that TAIYO SEIKI IRON WORKS is proud of. It is a shackle with a long reach and that balances safety and workability in its compact design. Because there are many variations, customers are possible to make a selection in accordance with their work needs.

TAIYO offers various long shackles with outstanding safety, including the nut and bolt type, the screw-in type, the tough and slim type with a wire to prevent the pin from dropping out and the dropout prevention type that has a unique body structure to prevent the pin from dropping out.
TAIYO Lifting beam (pipe type)
Lightweight and compact size ! Easy to transport !
Five advantages of the TAIYO lifting beam (pipe type)
(1) Lightweight: Round pipe configuration makes it lightweight and improves work efficiency!!
(2) Compact: Lifting pitch is only 1800mm. Transportation is also smooth!!
(3) Shackle as standard option: A shackle is standardly equipped in accordance with the lifting beam. There are no problems with shackle selection. Equipped with a bow shape for the lower shackle, it is also possible to lift at two points or four points without interference by slings!!
(4) Product I.D.: The required information is shown on the side of the pipe, such as the manufacturer's name, the service load, and the lot number!! Customers easily confirm those data when confirming the manufacturing date or when conducting inspections or repairs.
(5)Selection of a sling: By confirming specs. customers may use their sling or select the sling they want to use!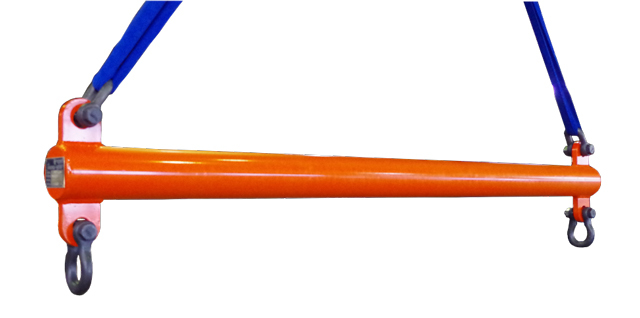 Corporate Profile
Corporate name

TAIYO SEIKI IRON WORKS CO.,LTD.

Address

1-10-2, Chiyozaki, Nishi-ku, Osaka City, Osaka, 550-0023, Japan

President

Tomio Okamuro

Founded / Established

1938 / 1948

Phone

+81-6-6581-0343

Fax

+81-6-6581-8090

Company URL

Japanese (http://www.taiyoseiki.co.jp/)

Capital

100,000,000 yen

Major account

Wire rope processor, home centers, shipbuilding industry, machine and tool companies

Overseas facility

Asia
Patent, Design Right, ISO9001