MOBIO booth No. : North facility 1st floor 61
MATUYAMA CO., LTD.
Product line
Processing of silicon sponges
Processing of synthetic rubber and various types of foam
Processing of various materials, such as resin and felt
Description of business
MATUYAMA has developed to produce three-dimensional products by use of its own unique technology of cutting and adhesion of silicon sponges and other materials, in addition to the company's own conventional rubber processing technology.
It manufactures optimally-shaped gasket parts with good workability from its rich variety of regular stock. MATUYAMA's products have been widely used in the automobile, household equipment, consumer electronics, industrial machinery, and lighting equipment industries.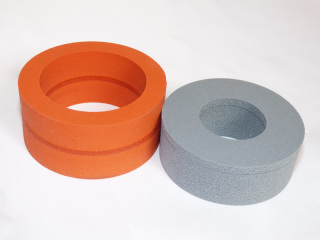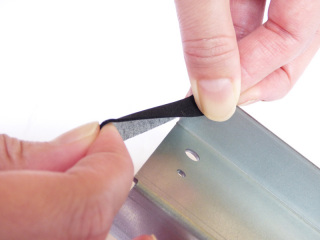 Products and Technologies
Rich variety of regular stock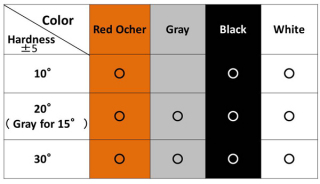 ●Quick delivery
Huge selection of industry-leading silicon sponge stock.
Equipped with all requested colors and levels of hardness.
Please consult MATUYAMA for requested thickness.
Molds are not required for specially shaped or large products.
MATUYAMA turns all your "wants" into reality.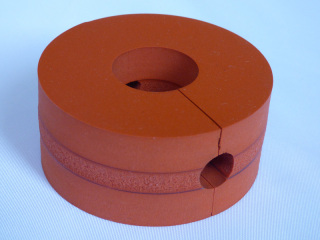 ●Three-dimensional products using adhesive technology
New-generation of silicon sponge gasket produced from cutting and adhesive hybrid technology.
MATUYAMA can manufacture any product that cannot be found in the original thickness and size.
It can produce any special shapes, even for small lots.
Adhesive work using taped products is now even easier !
"Nobihari (extend and stick)," silicon sponge + double-sided tape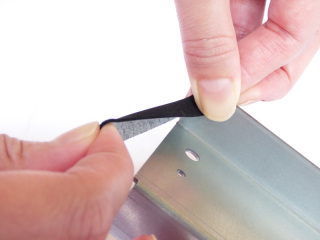 ●Tape can be stretched but is still a strong adhesive!
Revolutionize seal work for heat-resistant are complex structural components!
"Nobihari" uses a non-stick silicon sponge and extendable tape that has been specially treated using MATUYAMA's technology. It is effective in simplifying field work and reducing work time.
Creaseless and clean finish
"Nobihari" is double-sided tape made of non-woven fabric-based materials that can be adhered to silicon sponges that intrinsically are difficult to tape.
Unlike commonly-used tape made of a film-based material, "Nobihari" stretches and does not crease even after adherence.It helps achieve a creaseless and clean finish and retains the flexible properties of traditional rubber.

Corporate Profile
Corporate name

MATUYAMA CO., LTD.

Address

18-36, Shichikenya, Higashi-Osaka City, Osaka, 577-0005, Japan

President

Yasutaka Matsuyama

Founded / Established

1968 / 1995

Phone

+81-6-6744-7555

Fax

+81-6-6744-7311

Company URL

Japanese (http://www.kk-matuyama.co.jp/)

Capital

10,000,000 yen