FUJITSU TOKKI COMPONENTS LTD.
MOBIO booth No. : North facility 2nd floor 123
FUJITSU TOKKI COMPONENTS LTD.
Product line
Brazed joints
Glass adapters
Processed glass and quartz
Description of business
The mission of FUJITSU TOKKI COMPONENTS is to carry on the tradition of bonding technology, which is the core part of electron tube manufacturing technology, and to offer products that are beneficial to industrial development to support manufacturing in Japan, with the maximum integration of the company's own technologies and new ideas.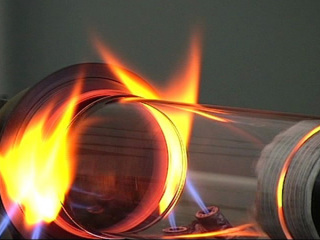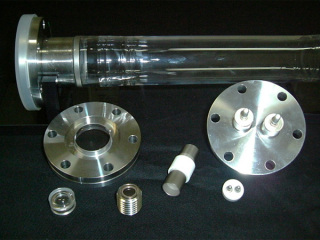 Products and Technologies
Brazing
Metals and materials such as ceramics and sapphire can be bonded.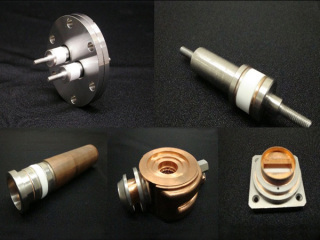 A brazing in a reductive atmosphere (H₂) is characterized by non-flux and non-dioxidized clean bonding. FUJITSU TOKKI COMPONENTS is now working on a brazing by using active solder in the vacuum state, as well as the traditional Mo/Mn metallization process.

・Materials used: Silver solder, gold solder, active solder
・Brazing temperature: 700 to 1000 °C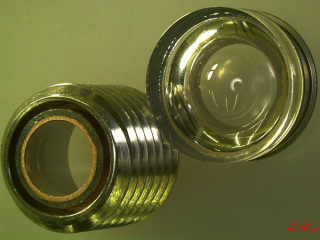 By using metallization processing, it is possible to braze Kovar metals to sapphires. Kovar metals can be bonded to other metal materials by brazing or TIG welding, and can be applied to sensor window components that need to be highly airtight and require high UV transmittance.
Glass to Metal Bonding (Kovar Seal)
Glass to metal bonding is ideal for applications to visualize internal states, to maintain high vacuum, and to improve detachability.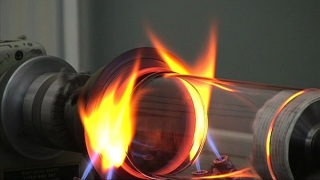 Kovar metal and Kovar glass whose thermal expansion coefficients are close, can be directly sealed by firing, without the use of adhesives or other materials.
Kovar seals can maintain a state of high air-tightness in a wide temperature range of -196 to 400 °C.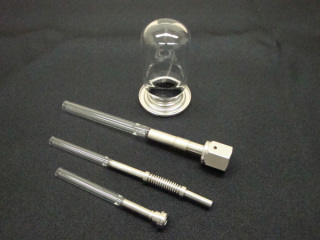 Glass adapters are products that bond transparent glass tubes to various metal components, such as ICF flanges, VCR connectors and etc.
They can be used for applications, such as various reaction tubes and quartz furnace tubes, because optimal glass materials, such as quartz and borosilicate glass, can be selected depending on the application using graded processing.
Special Processing of Glass and Quartz
FUJITSU TOKKI COMPONENTS is carrying on the tradition of glass craftsmanship and also offers glass fire processing and machining components.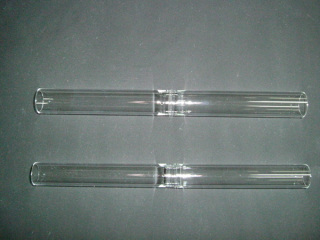 Glass tubes with different thermal expansion coefficients will be broken by residual strain if connected directly. Graded sealing is a method used to connect glass tubes by interposing intermediate glass with close thermal expansion coefficients to relieve strain.
This process allows glass tubes with different thermal expansion coefficients to be connected, including quartz, borosilicate glass, Kovar glass, and soda glass.

 ・Compatible diameter for graded processing: φ50 or below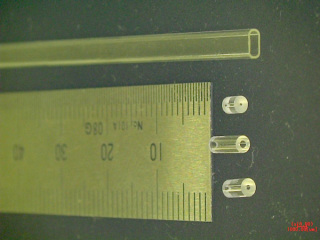 Tubes and rods, such as quartz and various types of borosilicate glass, can be drawn at a random reduced rate while retaining a similar shape. Fine glass tubes, such as specially sized tubes that do not fit manufacturer standards and capillary tubes that need precise tolerances, can be processed in small lots.

 ・Compatible range: Outer diameter: φ6 to φ0.5, length:  1000L and below
Corporate Profile
Corporate name

FUJITSU TOKKI COMPONENTS LTD.

Address

64, Nishiwaki, Okubo-cho, Akashi City, Hyogo, 674-0054, Japan

President

Fumio Minota

Established

2011

Phone

+81-78-934-6371

Fax

+81-78-934-0488

Company URL

Japanese (http://business.atengineer.com/tcl/)

Capital

20,000,000 yen
・FUJITSU TOKKI COMPONENTS is able to offer the customized products in small quantity manufacturing or at a trial fabrication run.

・Receiving customer's product conceptions including schematic charts or sketches, FUJITSU TOKKI COMPONENTS is capable to respond by creating detailed designs and proposing possible improvement to customer's needs.