MOBIO booth No. : North facility 2nd floor 128
HIGHEST INC.
Product line
Plastic welding
Prototype production of industrial plastic products (sheet metal, rapid prototyping, aluminum cutting, casting, etc.)
Description of business
Highest Inc. possesses the industry's leading technical capabilities in plastic welding of various plastic parts, including PP. Prototypes can be manufactured by methods tailored to each customer's needs. Highest can respond quickly even for the mass production of small lots to the manufacturing of prototypes, molds, and casting.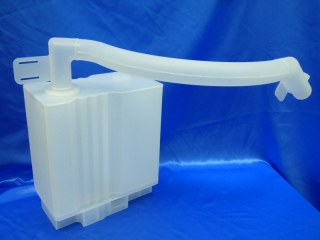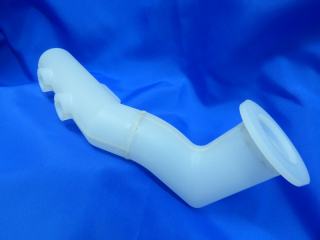 Products and Technologies
Plastic welding of complex and 3D shapes from a single item!
Support weight reductions through resinification and drastic reduction of development costs.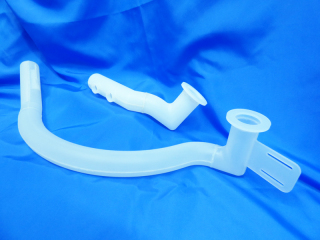 ●Development partner supporting weight reductions and processing of complicated shapes
The development of plastic parts is essential for new product development and specification changes of current products. The shapes of parts are also becoming more complicated to reduce loads during the assembly process and applications for plastic parts are constantly expanding.
To produce diversified prototypes, Highest Inc. aims to establish a stable prototype process by developing new jigs to support the quick delivery development.

●Welding of 3D-shaped plastic parts
Highest Inc. specializes not only in general flat welding, but also welding of complex, 3D shapes.
It can even easily process long parts at low cost with its welding technology. Moreover Highest Inc. can also eliminate the need for a blow mold in the prototype fabrication.
High-profile, hot gas welding technology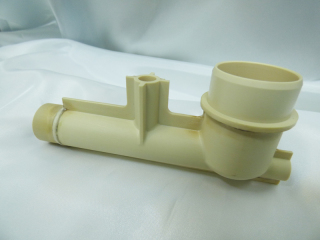 ●Plastic welding
Highest Inc. possesses technologies for hot gas welding of thermoplastic materials using Hot Jet (welding machine) and has a track record for providing prototypes to home electronics manufacturers for many years.
It also has a diverse record for resin welding: PP, PC, POM, PPS, PBT, nylon, etc.

Hot gas welding is particularly effective in cases where strength may be insufficient only with adhesion (or in cases where materials cannot be bonded) to prevent the leakage of liquid and air from joints. To accomplish this, Highest Inc. utilizes its expertise and experience in mechanical design to meet needs, such as changing the balance between hot-air temperatures and air volume depending on the type of plastics.
Differences with 3D printers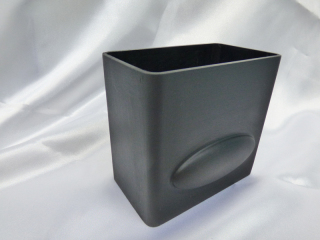 ●Collection of accurate data is possible
Since Highest Inc. manufactures prototypes using plastic materials used for mass production, it is possible to collect accurate data through quality checks, function tests and etc.

Its processing technologies are free from issues that can be found with 3D printers. Highest Inc. can eliminate problems, such as the limited use of materials depending on the model, need for the use of support materials depending on the shape, and the adherence of molded objects and collapse of shapes depending on the quality of the support materials.
Corporate Profile
Corporate name

HIGHEST INC.

Address

1-11-18, Kawamata, Higashi-Osaka City, Osaka, 577-0063, Japan

President

Hiroshi Shimada

Phone

+81-6-6748-0951

Fax

+81-6-6748-0978

Company URL

Japanese (http://www.highest.ne.jp)

Capital

1,000,000 yen