MOBIO booth No. : North facility 2nd floor 136
FIST INC.
Product line
Laser-processed parts
Stamped parts
Description of business
Using the technical capabilities developed over many years through transactions with grinder manufacturers, Fist Inc. produces "safe and appealing parts" that can even be used in places where they are visible. It has strengthened its capacity for integrated manufacturing, such as the in-house production of jigs and the establishment of mixed flow production systems, and has achieved small lot production of various products.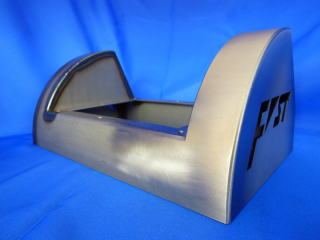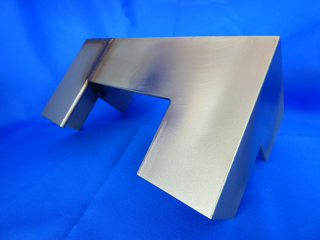 Products and Technologies
Production of "safe and appealing parts"
Parts that can be used where visible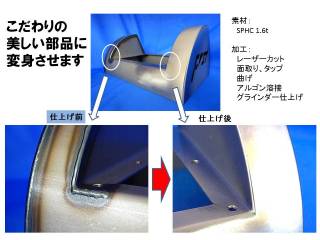 ●Improve the value of finished products with appealing parts

The good qualities of finished parts can be seen with the use of Fist's appealing parts.
Fist produces high-quality products utilizing its technologies. And Fist offers support even in invisible places with careful craftsmanship, such as argon welding with no spatter, paper grinder polishing, and chamfering with paper grinder polishing after laser cutting.

Case (1)
Materials: SPHC, 1.6t
Processing: Laser cutting, chamfering, tapping, bending, argon welding, paper grinder finishing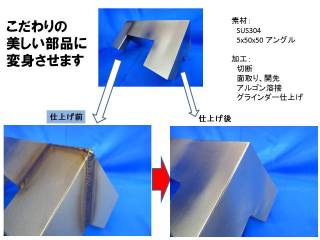 Case (2)
Materials: SUS304, 5x50x50 angle
Processing: Cutting, chamfering, beveling, argon welding, paper grinder finishing
Establishment of small lot production system for various products
● Company that can turn on a dime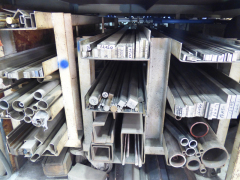 (1) Speedy development of machining drawings
Fist selects optimal processing methods and makes proposals based on part drawings, using the most optimal design technologies for metal parts in construction.
(Example: Part drawings using pipes ➡ Welding drawings using plate materials, shorter delivery schedule and cost reductions)

(2)Achieve short delivery schedule with a standing inventory of standard materials
(Standing inventory of materials for main customers)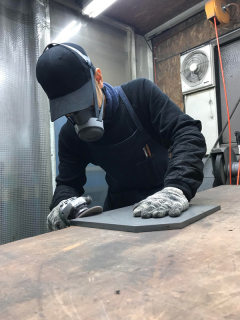 (3) Establish a system that can accept the impossible with a group of multi-skilled workers

(4) Achieve stable quality and shorter manufacturing processes with the in-house production of gauges and jigs

(5) Establish a mechanism for mixed flow production, such as sheet metal stampingprocessing + machininge processing + finishing systems
Corporate Profile
Corporate name

FIST INC.

Address

1-4-19, Nagata, Joto-ku, Osaka City, Osaka, 536-0022, Japan

President

Nitsuhiro Kitaguchi

Established

1998

Phone

+81-6-6167-0950

Fax

+81-6-6167-0951

Capital

3,000,000 yen