MOBIO booth No. : North facility 2nd floor 149
KYORITSU GOKIN CO. LTD.
Product line
Tungsten carbide materials
Tungsten carbide precision mold parts
Various spray nozzles
Description of business
Kyoriotsu Gokin manufactures cemented carbide materials via integrated technology from sintering through processing. It solves molding issues by optimal selection of materials and high-precision parts manufacture with regard to the use conditions and processing properties. In addition, it designs and manufactures spray nozzles for air blowing, cooling, cleaning, painting, etc.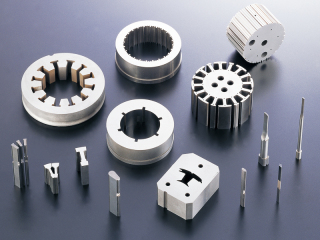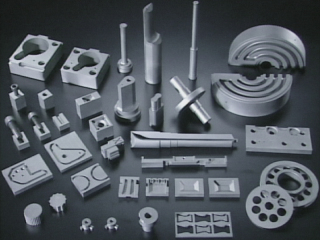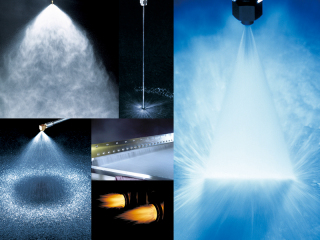 Products and Technologies
Tungsten carbide materials
Rich kinds of materials and steady quality assurance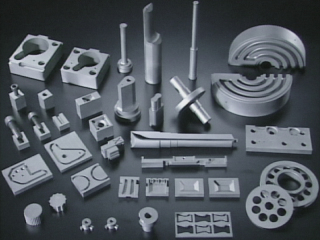 Customers are provided with an optimal choice of tungsten carbide materials suiting their needs, including kinds of materials taking into consideration processing or workpiece materials such as not only wear resistance but also corrosion and crack resistance.

Cost of mold components is reduced due to processing of materials up to conditions close to finished products.
Tungsten carbide precision mold parts
Processing technology to realize high precision and high quality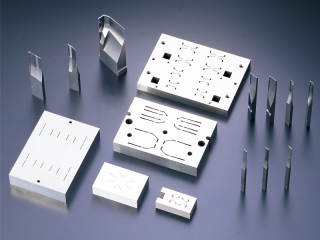 Kyoriotsu manufactures precise mold parts using its proprietary tungsten carbide materials.

To provide micron-order accuracy, in addition to processing technology, it has established a consistent quality management system using leading-edge precision instruments such as 3D measuring systems and video microscopes.

Kyoriotsu processes not only tungsten carbide materials but also high-hardness hardened steel, zirconia, etc.
Various spray nozzles
Improvement of spray nozzle performance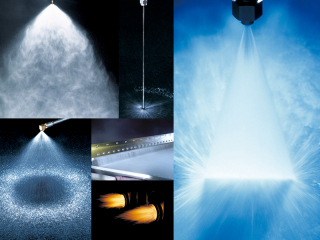 Spray nozzle performance is dictated by a number of factors including pressure, flow rate, spray pattern, particle size, fluid velocity, flow rate distribution, and colliding force distribution.

It uses analysis and evaluation techniques to offer integrated solutions covering analysis, design, development, and manufacture.
Corporate Profile
Corporate name

KYORITSU GOKIN CO. LTD.

Address

12-16 Imazu-yamanaka-cho, Nishinomiya city, Hyogo, 663-8211, Japan

President

Keiro Fujiwara

Founded / Established

1938 / 1939

Phone

+81-6-6452-2276

Fax

+81-6-6452-2050

Company URL

Capital

180,000,000 yen
Contact EVERLOY, a marketing window of KYORITSU GOKIN CO. LTD.