July 23 was hot in Osaka and at the MOBIO Cafe Meeting. Both at product presentation and at discussion with drinks, participants talked energetically about better business transaction flow and cross industry collaboration. At the Cafe Meeting they communicated and exchanged ideas without any hesitation.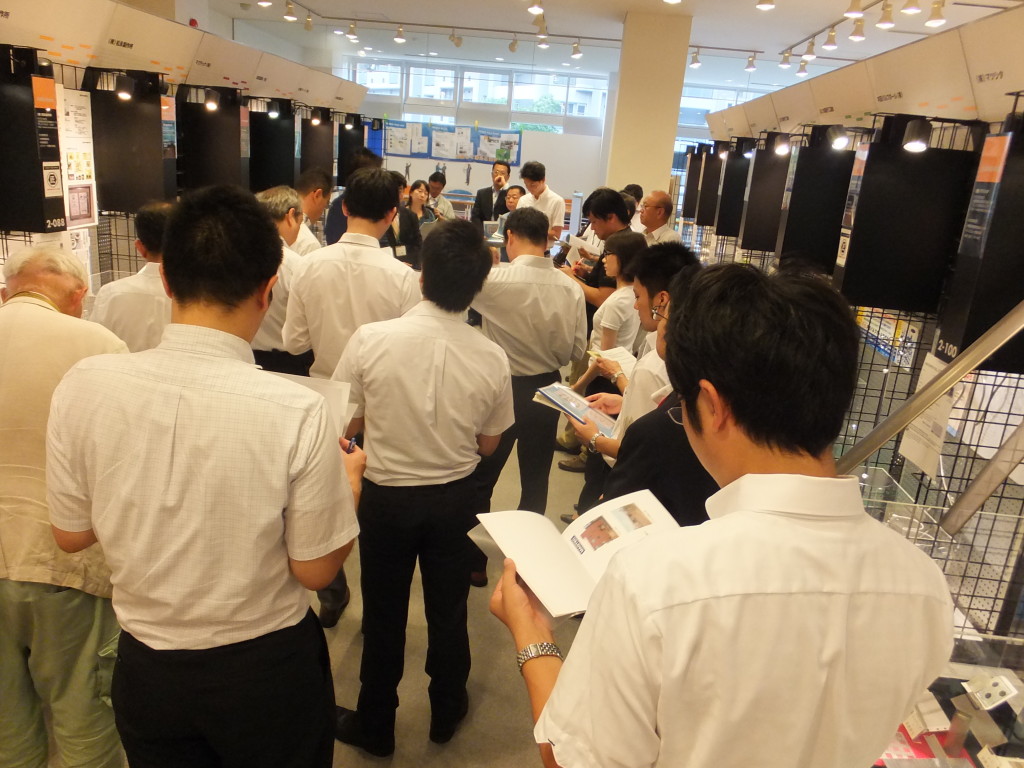 ●One stop service for machine control system

TANAHASHI designs switch box program and electrical circuit to control machinery. Their integrated sequencer management with ladder diagram from parts procurement to board assembly is considered to be very unique in Japan.
Reviewing user's request with an industry machine manufacturer they design just as it is desired; and secure enough electric power at installation site by additional electric work  when necessary. LAN wiring is available by TANAHASHI  for remote PC operation.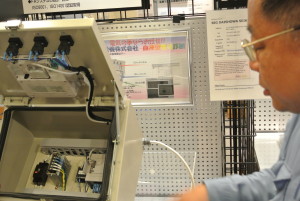 Showing inside the MOBIO display model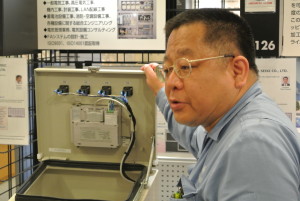 "We can control every electrical operation"
●Thinks about "heat" and creates "heat"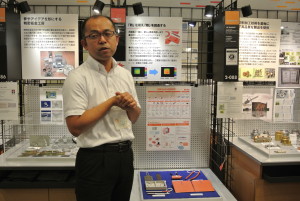 Heaters are used to provide services nearby. Dental gargle water is supplied at slightly warm. ETC (Electronic Toll Collection System used in Japanese high way) is protected from freezing by heater system in winter.
KAWAI works as a "heat consultant" and proposes the suitable heaters and heating locations for the facilities and equipment respectively throughout discussion to the finish with each users finding actual needs.
KAWAI thinks about "heat" and creates "heat."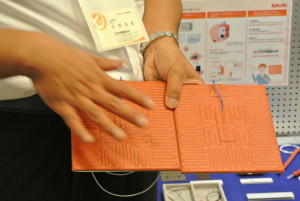 The sheet swarms with heating wires and is designed to emit heat evenly when it is installed to the applicable product.
Other than Silicone Rubber Heaters, Film Heaters, Cartridge Heaters, Sheathed Heaters, they manufacture more heaters such as Tube Heaters at various width or size to meet the needs.
●If it were not for suitable magnet, manufacture at any shape!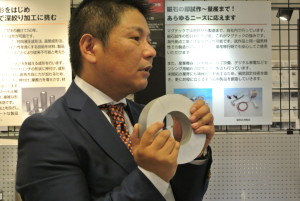 MAGTEC is specialized in designing and manufacturing versatile magnets from consume-use magnet sheets to magnet parts installed in  MRI and other medical equipment. Their strength is to create products with made-to-order excellent magnetic characteristics containing minor metals such as neodymium and samarium-cobalt.
MAGTEC has the Japan's largest standard SKUs of  minor metal magnets for immediate delivery from a production site in Osaka area and is capable to manufacture prototype magnets quickly even from one piece.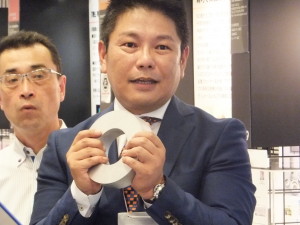 This is a sample model made of  neodymium, supposed to have about 400 Kgt magnetic force.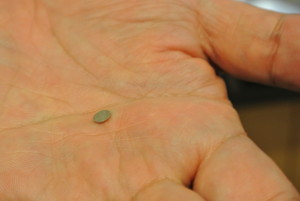 This small sample is made of samarium-cobalt for PCB manufacturing jigs, that has little magnetic force avoiding any interference to the board.
Their Japanese WEB site has been renewed just recently. View from here http://www.magtec.co.jp/
—
Coming up the next MOBIO Cafe Meeting
It is called "Grand" MOBIO Cafe Meeting (read more)
Date: Aug. 5  from 15:00
Presentation by 21 Companies
Iwate pref.: 15 companies
Fukushima pref.: four companies
Osaka pref.: two companies