On Oct. 3 MOBIO Cafe Meeting, at product presentation and  discussion with drinks, participants talked energetically about better business transaction flow and cross industry collaboration. At the Cafe Meeting they communicated and exchanged ideas without any hesitation.
●Order made lubricant blend
Efficiency of metal working process is greatly improved by suitable metalworking fluid, exclusively developed by the team Kansai, whose brand is KTK. They can develop and manufacture the appropriate types in small lots fitting to the customers' need.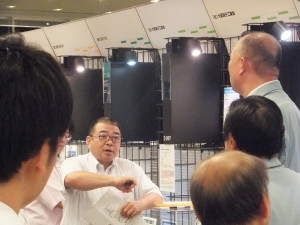 "Is rust-proofing possible by lubricants?" was asked by the participant and KYK replayed "Yes, we can."
 ●Convenient tool to joint temporary
No need for double-sided tape for the troublesome temporary joining in assembly work by use of TOHO's composite technology for base materials and adhesion elastomers through co-extrusion.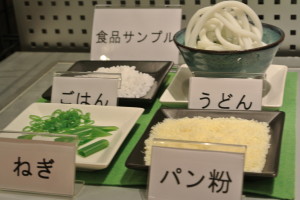 Based on their technologies and expertise, TOHO develops "somewhat unique and interesting products", even food display samples.
●Thin plate welding
SANGO has developed DS processing method that doesn't cause damage to weld very thin metals of 0.05mm to 0.2mm without penetrating them. Then they have welded terminal plate to lithium coin batteries that boasts the No.1 share in the world. SANGO has expanded their business category to the assembled units such as a bird tracking device and an EV monitor equipment.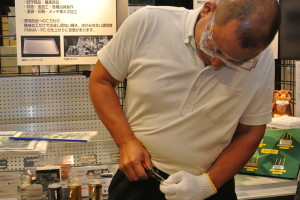 One of participants were asked to pull off the welded terminal from the battery but failed to remove them even though plates were welded only at a few points.
—
Coming up the next MOBIO Cafe Meeting on "Made in Osaka" Brand Products
Date: October 20 from 18:00
Estimated presentation by 18 Companies
Send your registration in advance to participate to MOBIO.