Two exhibitors started display at MOBIO technology hall from July.
Power-saving lighting system (called Uni Lighting System) is best for high-ceiling lighting in factories and warehouses.
It is consisted of  electrodeless lamp and high-performance reflecting shades resulting in efficient and diffused lighting.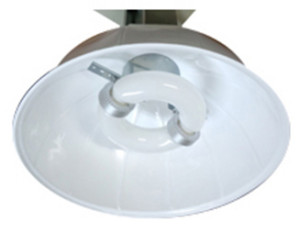 KATAGAMI METAL® is a high-quality die-casting products created by traditional crafts with modern technology.
The GLEAMING HOUSE® brand tableware is created from the integrated production from planning to the manufacturing of the finished product.