HIRAGUCHI SEITAN CO., LTD.
MOBIO booth No. : North facility 2nd floor 85
HIRAGUCHI SEITAN CO., LTD.
Product line
Mold production
Precision cold forging
Automobile components
Description of business
The policy at Hiraguchi Seitan is to eliminate the negative and take a positive step forward. Creating products is their life, and they pour joy, creativity and dedication to research into their work. Product forms that other companies consider too complex with the cold forging process are not a problem at Hiraguchi Seitan. They always work to meet customer needs.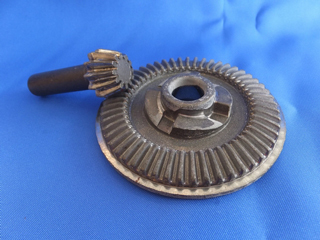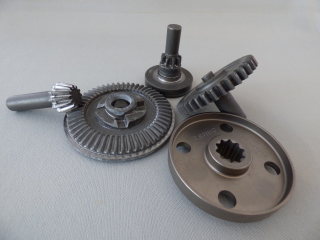 Products and Technologies
Hiraguchi Seitan World-class Cold Forging Technology
Expertise and Creativity to Bring Visions to Life with Cold Forging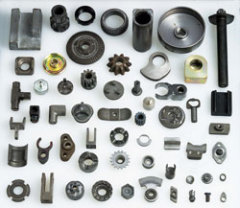 Hiraguchi Seitan is a cold forging manufacturer, and they have maintained cooperative relationships with their clients for three decades.
With increasing sales and a larger selection of equipment, the advanced technologies they apply to their work is popular with their clients.

For example, they have cut conventional cutting costs to a fraction of their previous cost while greatly improving precision for ABS sensor rings, an indispensible part of the safety equipment installed in automobiles.
Cold forging differs from conventional cutting in that waste is not created, lowering the burden on the environment, a welcome development in any industry.
Hiraguchi Seitan uses specially developed techniques for mold and process development, the most critical part of cold forging.
Working from this base, they dedicate themselves to prototype and development orders from leading companies as well as providing technological guidance.

They possess original methods of developing metal molds and processes, which are the most important elements in cold forging.
Backed by these techniques, they are entrusted with trial production and development work by a number of leading companies, and they are also pouring their power into providing technological guidance.

Experience over 40 years in cold forging, they are proud of their world-class technology and expertise.
To maintain their advantage, they continue to develop their techniques for secondary processes, new products, more competitive costs, new ways to improve efficiency and techniques to lower the environmental burden even further.

One noteworthy mention of praise comes from German company Holzer, which patented a manufacturing method in 2003.
The Dream Lubricating Film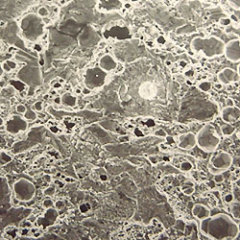 Hiraguchi Seitan has successfully created a special lubricating film, free of pollution issues and capable of withstanding continuous handling.
Their Dream Lubricating Film is constantly in use at Hiraguchi Seitan.

In the past, hydrochloric acid and sulfuric acid were used, which required special treatment. For each gram of zinc phosphate film produced, 1 gram of sludge resulted. The sludge became industrial waste.

Removing the sludge is also a problem for the assembly line. With the lubricating film Hiraguchi Seitan has developed, the oil is simply sprayed onto the film and it penetrates through fine holes that are provided.
The film can be continuously handled on the manufacturing line.

Film development is complete for iron and aluminum, though efforts continue for other metals. Not only does this lubricating film simplify processes, it is beneficial to the environment because of the pollution it saves.
Drawing with Lubrication Technology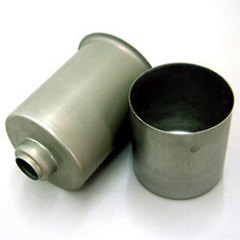 Hiraguchi Seitan has many technologies for working with stainless steel, and is particularly skilled at deep drawing and drawing odd-shaped objects.

The basic issue when trying to extend the formability limit of deep drawing is the relationship between the drawing resistance and the strength of the material. If the material strength overcomes the drawing resistance, a deeper draw can be carried out. Conventionally, the drawing ratio has been no greater than 2.35.

Using their lubricant, however, Hiraguchi Seitan has made it possible to double the drawing ratio.
Corporate Profile
Corporate name

HIRAGUCHI SEITAN CO., LTD.

Address

3-59 Takefuchi-Nishi, Yao City, Osaka, 581-0051, Japan

President

Nobuyuki Hiraguchi

Founded / Established

1980 / 1981

Phone

+81-6-6799-2003

Fax

+81-6-6709-8255

Company URL

Capital

10,000,000 yen