MOBIO booth No. : North facility 2nd floor 079
KOMATSU MFG. CO., LTD.
Product line
Precision metal stamping and secondary processing
Parts of mobile phones, cameras, small electrical equipment
Parts for medical instruments, housing materials, in-vehicle devices
Description of business
In the manufacture of various pressed parts, KOMATSU is experienced in producing a wide range of stamped items, including thin, small components installed in telecoms equipment, based on stamping technology cultivated over many years since its foundation.
It provides customer satisfaction by supporting the materialization of requested part ideas, product supply, and proposing materials and pressing processes to optimize capacity.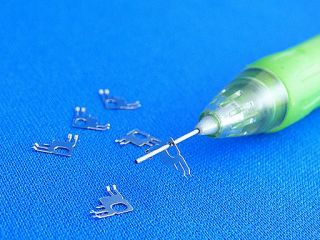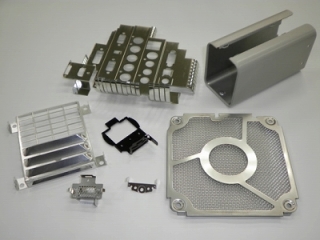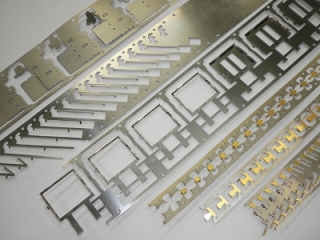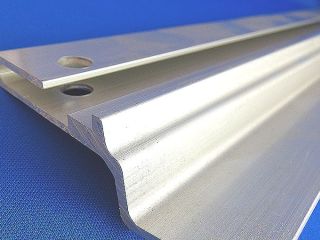 Products and Technologies
Strengths – quality control capability and on-time delivery
Expertise built up over many years to satisfy customers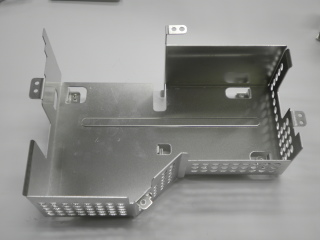 ●Specializes in manufacturing precision stamped products with complex shapes

This is the result of more than 30 years' experience in meeting the quality and delivery requirements of major consumer electronics manufacturers, and is the result of long-standing expertise.

Sheets of SUS, brass, aluminum, phosphor bronze, plated steel, and other materials with thickness of 0.1 to about 3 millimeters can be stamped.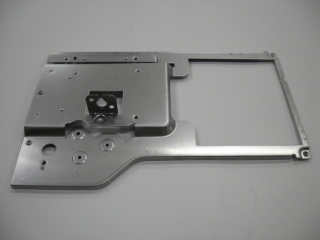 ●Diverse press operations supported with ease

Punching, bending, and burring are naturally possible, and even pressing process prone to cracking and folding is realized fault-free. Multi-process machining is streamlined by assembling single-shot presses into production lines.

KOMATSU is particularly good at multi-process stamping and manufacturing high-precision components.
Proposal-oriented company providing joy and trust to its customers
Proposal of adequate materials, processes, and costs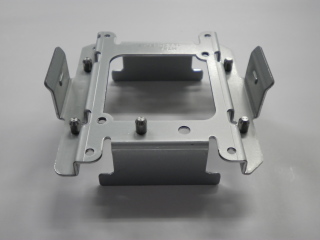 ●Good products emerge from tuning in to customers' needs, presenting, and negotiating.

KOMATSU listens carefully to customers' valuable ideas and opinions, and then suggests adequate materials, methods and processes, costs.
It proposes dies to reduce multi-processes, thus contributing to cost saving and delivery time shortening to provide trust and satisfaction to customers.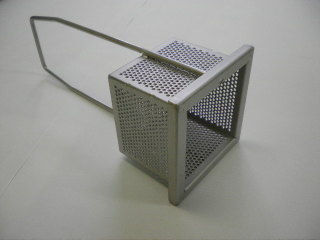 ●Fully supportive of unit ordering.

KOMATSU provides post-processes like tapping and swaging as well as welding, surface treatment (plating, coating, printing) and decoration, either in house or in collaboration with neighboring partner factories.
To meet prototype requests from customers who have no drawings or are in a hurry, KOMATSU has sufficient technological and creative power supplemented by collaboration with partner factories as necessary.
Strict inspection system possible because KOMATSU is a suggestion-based company
A rated quality to pride in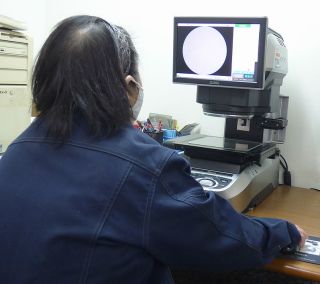 ●Presses from 45 to 150 tons are available as well as a strict inspection system

・Thorough implementation of 5S (sort, set in order, shine, standardize, sustain)
・Stress-free work environment for staff due to sufficiently wide and comfortable factory space
・Zero-reject production due to stern eyes and latest measuring equipment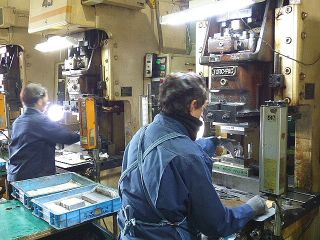 ●Leave it to KOMATSU when it comes to presswork, from prototyping to mass production!

・On-time delivery, quality, cost – surely, but KOMATSU adds something extra!
・Do not hesitate to contact KOMATSU that guides customers from ? (questions) to ! (solutions).
Corporate Profile
Corporate name

KOMATSU MFG. CO., LTD.

Address

4-13-3, Kano, Higashi Osaka city, 578-0901, Japan

President

Kiyoshi Komatsu

Founded / Established

1969 / 1972

Phone

+81-72-964-1315

Fax

+81-72-963-7627

Company URL

Japanese (http://komatsu-seisakusho.co.jp/)

Capital

10,000,000 yen