MOBIO booth No. : North facility 1st floor 47
Nisshin Seiko CO., LTD.
Product line
Mold (for injection and for die casting)
Digital free design
Plastic injection products
Description of business
Since its founding in 1973, Nisshin Seiko has worked exclusively in the die industry. From dies for smaller 40-ton molding equipment up to 1300-ton class equipment, they provide dies for such fields as consumer electronics devices, automobiles and amusement devices.
Products and Technologies
Creating 3D CAD Digital Engraving Data
Converting Engraving and Photos to 3D Data for High-precision Dies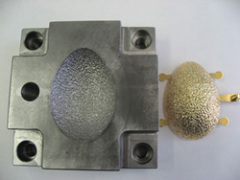 Conventional plastic dies for engraving have the problem of degradation, resulting in low quality. Nisshin Seiko has successfully applied 3D CAD to engraving, making high-speed, accurate cutting possible.
They also produce dies from photographs using a 3D conversion process. Even products made with conventional beryllium dies can be converted to 3D CAD data, for high precision dies capable of between 100,000 to one million molding shots.
Nisshin Seiko brings customer requests and ideas to life, expanding the limits of manufacturing.
Plastic Die Design and Manufacturing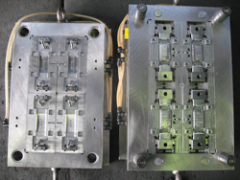 Nisshin Seiko actively invests in new equipment and currently owns a full line-up including 3DCAD/CAM software, high-speed machining centers , wire cutting machines and discharge equipment. Because mold manufacturing cannot be done completely digitally, Nisshin Seiko skillfully combines the analog and digital aspects of each project, providing a high-quality result in a short time.
Die Casting Die Design and Manufacturing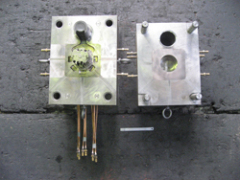 Nisshin Seiko has recently begun producing dies for die casting. Working with customers, they have brought the same short lead times and precision as plastic dies to this field, a growing part of their business.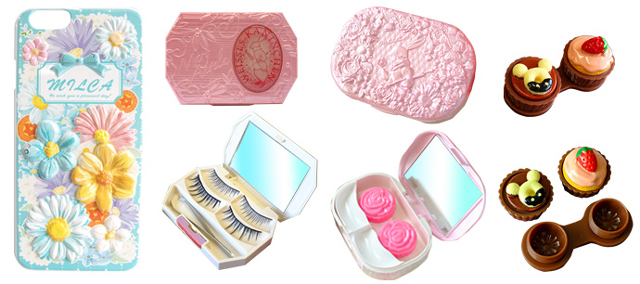 Corporate Profile
Corporate name

Nisshin Seiko CO., LTD.

Address

1-11-2, Kashitanishi, Higashi-Osaka City, Osaka, 577-0835, Japan

President

Kiyohide Iwatani

Established

1973

Phone

+81-6-6727-3717

Fax

+81-6-6727-6034

Company URL

Capital

76,700,000 yen