MOBIO booth No. : North facility 1st floor 5
DAIWA ADTECH CO., LTD.
Product line
Manufacture and sales of caster units
Manufacture and sales of pedal stoppers
Manufacture and sales of adjusters with casters
Description of business
DAIWA ADTECH CO., LTD. has been involved in development, manufacture and sales of adjester bolts and products that combine adjuster bolts with other functions. They can also flexibly tailor their products to customer specifications.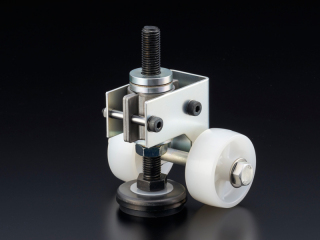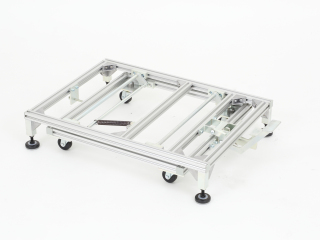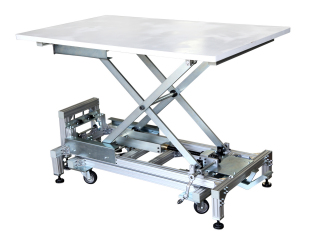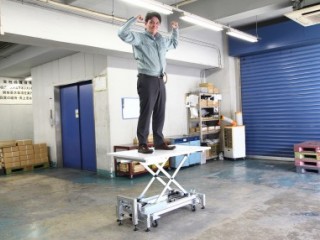 Products and Technologies
Relocation and leveling of equipment - leave it to us!
Labor-saving adjusters with casters!
●Effortless switching with 5 to 10 times smaller forceBy the principle of lever, switching between adjusters and casters takes no effort even for heavy equipment.
This is an essential products wherever relocation of equipment is unavoidable
- manufacturing industry, medical treatment and testing, food processing, logistics, nursing care, etc.

●No need for level adjustment after relocation of equipmentOnly casters are moved up and down using a swing-type pedal.
Ready for use without bothersome leveling and re-adjustment.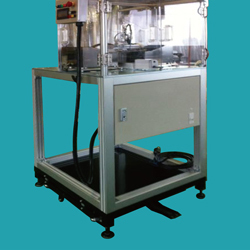 Adjusters with detachable casters
Up to 500 kg goods, moving and fixing is simple and easy by use of the adjuster pad. Fixing system has two options, pedal operation or screwing operation. NIHON is capable to provide several changes (unit size, caster material, lifting stroke and etc.) for the customer's needs.

Securely fixing by the adjuster pad
Nihon's adjusters with easily detachable casters are intended for those customers who use the casters only when bringing machines in or taking them out. By using the detachable casters, level adjustment is made easier, while foot area becomes neater.

Detached casters can be installed on other machines, which contributes to cost reduction; alternatively, the casters can be attached only when relocation is required.

Movable work station
The station works in two ways:
1) Step
Fixing securely by the adjuster pad, an operator can move to the next working site, that improves operation efficiency.
2) Tasble
The station can be moved to any location when needed by switching adjuster pad and its height is adjustable by the handle.

Corporate Profile
Corporate name

DAIWA ADTECH CO., LTD.

Address

2-6-40, Futaba-cho, Toyonaka City, Osaka, 561-0825, Japan

President

Tamaki Kumashiro

Established

1974

Phone

+81-6-6334-1791

Fax

+81-6-6334-1792

Company URL

Japanese (https://www.d-ad.tech/)

Capital

20,000,000 yen