MOBIO booth No. : North facility 2nd floor 122
NARA SEIKO INC.
Product line
Ultra-precision machined parts from hard-to-cut materials ( for Medical devices, Optical equipment, Office equipment )
Artificial joint and dental implant
Lens body tube and connector ring
Description of business
Nara Seiko INC. specializes in manufacturing various ultra-precision metal parts for optical equipment, medical devices and office equipment as well.
In a medical business, Nara is untitled the class I medical devices manufacturing and marketing authorization holder by Japanese government and produce a prosthetic implant, an artificial hip joint and an operation instrument.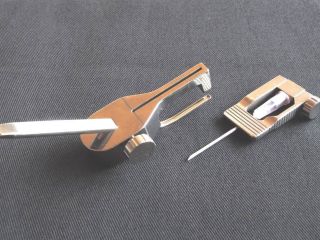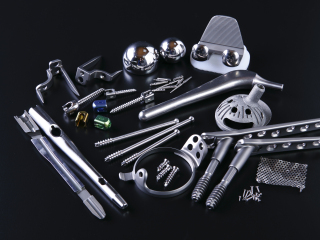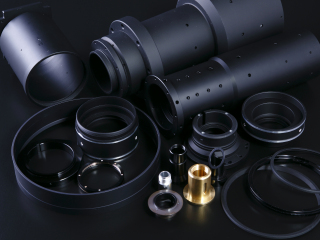 Products and Technologies
Ultra-precision machining for hard-to-cut materials
- for Medical devices, Optical equipment-
●Class I medical devices marketing authorization holder (Class 10,000 cleanroom possession)
●Near net shape level die casting technology (without draft angle)
●Ultra-precision machining of optical equipment parts
 Circularity 20μm, fitting dimension tolerance grade 6, sliding surface roughness Rmax2μm
●Processing of titanium alloys
Medical Equipment
Years of experience prove qualty and accuracy
Nara Seiko is developing high-level medical components, such as development of prosthetic implant materials and promoting OEM business of artificial joints and operational instruments.
Since it is entitled ISO13485 (international quality management systems for medical devices) and Class I medical devices marketing authorization holder, Nara Seiko is capable to provide integrated services of medical devices from designing, manufacturing to delivering. Additionally it is actively developing new products collaborating with medical institutions.


Optical equipment
An optical equipment such as cameras, telescopes and projectors are precision equipment using refraction, reflection and interference of light, that requires advanced processing technologies.
Nara Seiko has a half century track record as an optical equipment manufacturer. Backed up by acquired engineering expertise, it manufactures optical devices at high quality and fitting to customer's demand.

Double guide type tendon sheath incision instrument
Minimally invasive surgical procedure for trigger finger / Performed with the use of a novel double-guided tendon sheath release

●Make an incision following above steps of ① to ⑤
①Ultrasonography inspection and marking
→Ultrasonography is useful to confirm any motion disorders of the tendon and thickened A1 pulley in real time

②Puncture the tendon sheath by a dissector
→The tip of the dissector is inserted under ultrasonographic guidance.

③Insert the sheath guide
→Use ultrasonography to confirm that the tip of the dissector is located between the tendon and the tendon sheath.

④The needle connection with the needle holder
→The needle can be held tightly and be more easily controlled by maneuvering it into the groove of the needle holder.


●Comparison with the conventional method
Procedure: Skin incision size Postsurgical dressing
Open surgery: 15-20mm up to 10 days
This procedure: 2mm (two portal) up to 3 days (no suture)

The new procedure has a number of advantages over current approaches to trigger finger problems.
1. The dressing on the wound was needed for only 3 days after surgery.
2. The patients experienced early recoveries in terms of being able to move easily through their activities of daily living.
3. There was only a minimal operative scar on the palm.
4. The cost of the surgery was low.
5. Disposable injection needles always provide sharp cuts.

Note: It must be mentioned that this procedure is NOT indicated for a snapping thumb.
This is because a digital nerve passes across the flexor tendon of the thumb.
Corporate Profile
Corporate name

NARA SEIKO INC.

Address

3681, Ohbu, Sakurai City, Nara, 633-0101, Japan

President

Hiroo Nakagawa

Established

1968

Phone

+81-744-48-8511

Fax

+81-744-48-8244

Company URL

Capital

30,000,000 yen
Patent, ISO9001, ISO14001, ISO13485, JISQ9100