MOBIO booth No. : North facility 2nd floor 87
KAWAI CORPORATION
Product line
Sheathed heaters
Cartridge heaters
Sheet heaters
Description of business
Since its establishment in 1929, Kawai Corporation has been manufacturing various types of industrial heaters. Kawai is a "heat consultant" with an abundance of knowledge related to their customers' equipment and technology, and they provide the necessary "heat" in the form of "heaters." Kawai proposes the most appropriate products to each user in each case, and they make all of them on a made-to-order basis.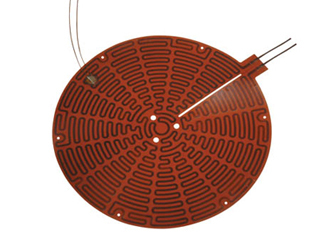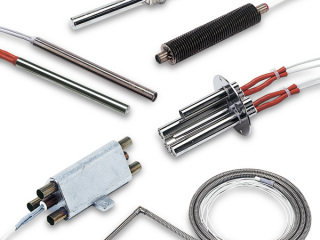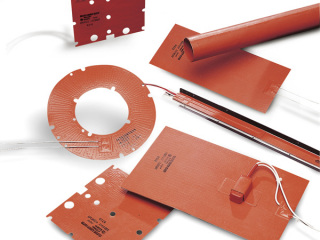 Products and Technologies
Kawai thinks about "heat" and creates "heat."
They create new heat together with their customers.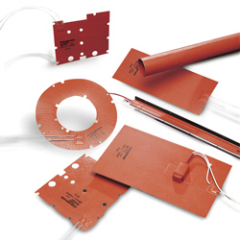 ● Sheet heaters can be used to do these kinds of things !
- Winter heat-retention of surveillance cameras on expressways
- Winter heat-retention of ETC sensors
- Chocolate-melting hopper
- Heat source of semiconductor equipment (for heating wafer and various gas)
- Heat source of medical equipment (for a haematological test equipment and etc.)
- Heat source of hot pressing machine
Kawai is a heater doctor that will be a strong ally for your company!
They measure and analyze the temperature distribution of actual equipment, and then propose a heater configuration that is most appropriate for the desired temperature distribution.
"We want better temperature distribution," "We want to do something about the short lifespan," "We have tried heaters from various manufacturers in the past, but they don't work well"…….

Kawai conducts in-company analysis of all the causes of such problems, and then proposes countermeasures.
Cartridge heaters, Type HLP
High power density heaters by Kawai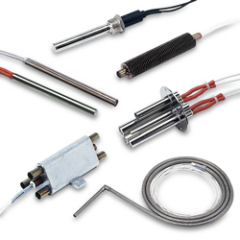 Kawai's heater features compactness and large capacity (high power density). Heaters are installed in diversified products such as molds, injection machines, hot press machines, packaging machines, analytical instruments, dental equipment and etc.

Kawai proposes the most appropriate heater to the equipment considering specifications of the heater: maximum working temperature 600 degrees centigrade (excluding special applications), outer dimension from 3.1 mm to 20.0 mm, length from 17.5 mm to 2000 mm. And to their cartridge heaters, flanges, bushing, fins and other accessories can be attached.
Sheet heaters
With an exclusive technology to fabricate various shapes and holes, Kawai is able to provide ideal heat to objects.
●Kawai's sheet heater
They manufacture three types of sheet heaters. The silicon rubber heater is a thin and flexible sheet heater which can be applied to a variety of shapes and size. The film heater releases less chemicals, especially no siloxane gas and is ideal for circumstances requiring low outgas (ex. clean room use).
And ET-600 models are high power density sheet heaters with maximum working temperature at 600 degree Celsius.

●Specifications
By model the sheet material is made of Silicone rubber, Polyimide or Mica ceramic, providing suitable application conditions to comply with required temperature or ambient condition. Maximum temperature is different by type; 200 C at Silicone rubber heaters, 300 C at Film heaters and 600 C at high temperature sheet heaters ET600.

Corporate Profile
Corporate name

KAWAI CORPORATION

Address

Matsushita IMP Bldg. 6F, 1-3-7, Shiromi, Chuo-ku, Osaka City, Osaka, 540-6306, Japan

President

Shinichi Saku

Founded / Established

1929 / 1954

Company URL

Capital

120,000,000 yen
ISO9001, ISO14001
UL certification: Sheathed heaters, Cartridge heaters, Silicone rubber heaters
CE certification: Cartridge heaters
Thermal Fluid Analysis: HSP (Heat Simulation Program)