MOBIO booth No. : North facility 1st floor 14
R&B Company CO., LTD.
Product line
Artificial marble channel letter signage
LED light-emitting channel letter signage
Variety of signboard, signs
Description of business
R&B Company is meticulous about its own original integrated system from the design of all types of signboard advertisements to planning, production, and installation. In particular, the R&B Company focuses on painted channel letters cut from artificial marble or acrylic, and LED light emitting channel letters using artificial marble. It offers a lineup of rich, original signboard advertisements.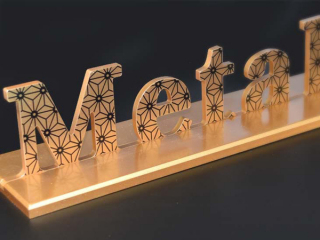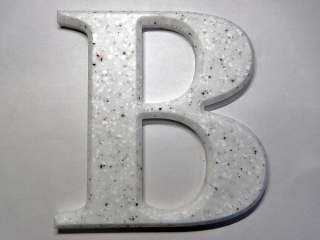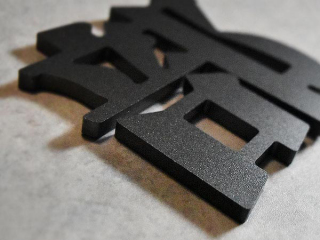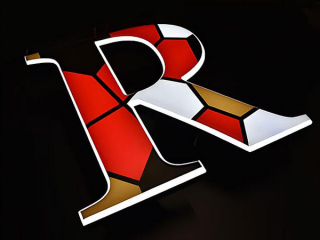 Products and Technologies
Different materials processed with the latest technology and craftsmanship
Production of outstandingly beautiful and quality textures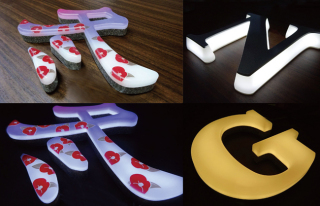 ●LED light emitting channel letters
Patents are pending for superior light-emitting technology for resin and artificial marble.
By combining artificial marble and acrylic with UV print, R&B Company can produce LED light emitting channel letters that have a fantastic impact.
A variety of processing techniques are also available, including painting and transparent inkjet sheets and cutting sheets.
To enhance the effects of displays, R&B Company can also produce front, side, back, and full surface lighting.
LED boards and tape lights can be mounted on resin and artificial marble. R&B produces effective and detachable indoor and outdoor signboards.
●PVC channel letters with metallic paint
Creates a metal-like texture with the application of paint.
This is a style of craftsmanship offering a dazzling feeling of transparency from the glittery and reflective particles of metallic paint and the application of a clear coating.
Not as heavy as it looks, it is actually light because it is made out of PVC and is suitable for installation.
Production of artificial marble
The texture of stone is beautiful and has excellent properties for processing and coloring.
●Independent type
Artificial marble + transparent inkjet

The channel letters are overlaid with the transparent film from the inkjet.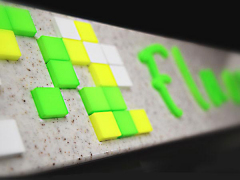 ●Inlay type
Channel letters: Artificial marble + fluorescent painting

The color of the stone is used as is for the plate surface.
Variety of colored paint to meet demand
Solid, metallic, pearl, and fluorescent colors are available.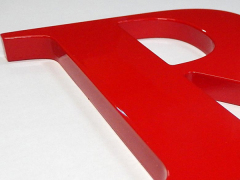 ●Solid paint
Unique painting that is simple, yet with a stand-out color

The vibrant coloring is the primary color itself.
R&B Company can provide a high, pure gloss with clear color coating.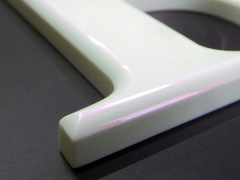 ●Pearl paint
Combinations of solid colors and pearl particles

This type of painting is characterized by the soft color of pearl and a glossy texture, and provides an elegant and luxurious finish.

LED light emitting channel letters using artificial marble
Patent pending.
Powder-coated channel letters from artificial marble.