MARUICHI CUTTING TOOLS CO., LTD.
MOBIO booth No. : North facility 2nd floor 148
MARUICHI CUTTING TOOLS CO., LTD.
Product line
Cutting tools for metal work
Tip replacement-type cutting tools and soft jaw
Pull stud bolt desorption tool
Description of business
Maruichi Cutting Tools is a company specializing in cutting tools. Maruichi's original brand, THECUT, is a lineup of high-performance, high-quality cutting tools that makes use of its unique know-how developed in its affiliated company, M-Tool, and has received high marks from consumers.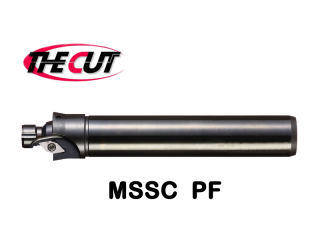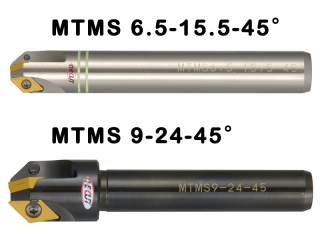 Products and Technologies
Throw-away cutter for sheet surface processing of hydraulic parts
Achieves high efficiency and lowers costs compared with conventional integrated tools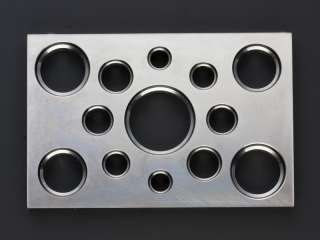 The sheet surface of hydraulic parts is an important section where hydraulic control is performed, and standards for processing are also very tough.

For the first time in the industry, Maruichi succeeded in changing the tool exclusively for sheet surface processing, of which a solid-type had been the mainstream, into tip replacement-type model, which helps reduce costs for customers.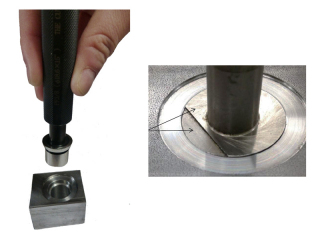 Maruichi also offers gauges to inspect the shape of the sheet surface after processing.

The gauges are available in four sizes: PF1/8, 1/4, 3/8, and 1/2.

This allows users to check the chamfered diameter and depth at the same time, simply by inserting them into the workpiece.
Milling cutter with adjustable tip (insert)
Groundbreaking cutter to maximize tip performance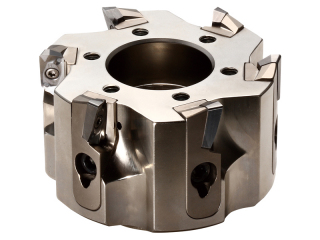 The milling cutter "KAGAYAKIMARU series" enables the cutting-edge position to be adjusted in two directions with high accuracy, making it possible to enhance the performance of the insert to 100%.

The TF type of milling cutter for aluminum processing uses aluminum alloy for the body and the surface is treated with hard surface treatment. It is lightweight and has excellent durability.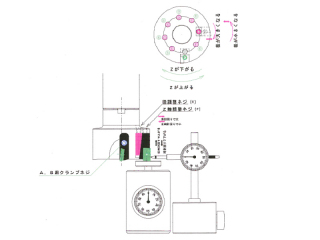 The adjustment of the tip position is an independent mechanism for both the Z direction and radical direction and can be easily adjusted with a hexagon wrench.

In general, it is pre-set in the tool and adjusted. However, it can also be adjusted directly on the machine if it is only adjusted in the Z direction.
(Japanese Pat. #4393448)
High-performance, high-efficiency chamfering cutter
Phenomenal ease of use based on a unique design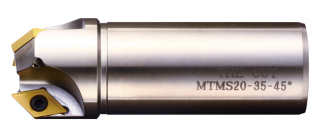 Clean cut and high-speed machining is achieved with triple-blade composition (MTMS30 is comprised of four blades), three-face restraint, and high rigidity body. Chamfering up to 4.5C or 7C is possible in one shot by use of MTMS6.5-type or MTMS9-, 20-, and 30-types, respectively.

It is an environmentally-friendly eco-tool, as used lathe tips can also be installed.
Maruichi is also developing a dedicated tip that can improve performance even more.
(Tip specifications: DC●●0702 model, DC●●11T3 model)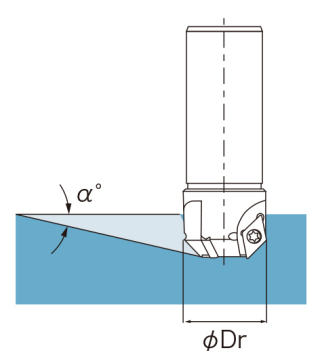 It can be used like an end mill to process unprocessed materials.

Ramp cutting is possible as shown in the figure for MTMS20-35-45°and MTMS 30-45-45°.
Corporate Profile
Corporate name

MARUICHI CUTTING TOOLS CO., LTD.

Address

2-6-17, Honjyonishi, Higashi-Osaka City, Osaka, 578-0965, Japan

President

Makoto Kinui

Founded / Established

1935 / 1952

Phone

+81-6-6747-6121

Fax

+81-6-6747-6087

Company URL

Japanese (http://www.thecut.co.jp)

Capital

60,000,000 yen