MITSUMI FACTORY LIMITED COMPANY
MOBIO booth No. : North facility 2nd floor 160
MITSUMI FACTORY LIMITED COMPANY
Product line
Optical communications and electronics-related precision parts
Various turned metal and plastic parts
Parts drawing
Description of business
With new findings and improvements added to original precision technologies of clockwork components, Mitsumi has established precision cutting technologies for metals, non-metals and resins, using CNC automatic lathes. It is 'versatile spindle craftsmen' in a range from low-volume custom production to mass production of tens of thousands of units.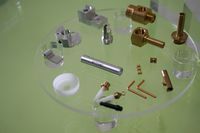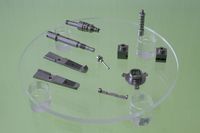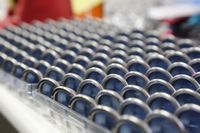 Products and Technologies
Precision cutting with CNC automatic lathes
Long-cultivated technologies combined with ample equipment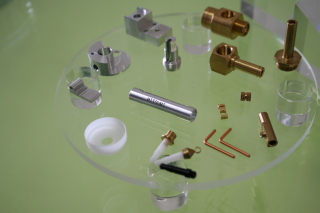 ●Combined cutting of round materials

with diameter of 2.0 mm to 51.0 mm using CNC automatic lathes
・Minimum turning diameter: 0.1 mm, minimum boring diameter: 0.4 mm
・Minimum dimensional tolerance in cutting: 0.003 mm (without outer diameter polishing)
Original products sprung from a small downtown factory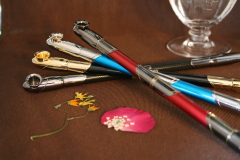 It also manufactures hand spinners, acorn capsules, traditional smoking pipes, and traditional kendama toys made of aluminum.
Corporate Profile
Corporate name

MITSUMI FACTORY LIMITED COMPANY

Address

2-28-14,Tateishi, Katsushika-ku, Tokyo, 124-0005, Japan

President

Kenichi Yamada

Established

1990

Phone

+81-3-3691-7370

Fax

+81-3-3691-7371

Company URL

(Japanese) (http://mitsumi-seisakusyo.co.jp/)

Capital

3,000,000 yen