CHISHO MANUFACTURING CO., LTD.
MOBIO booth No. : North facility 2nd floor 136
CHISHO MANUFACTURING CO., LTD.
Product line
Punching, cutting
Laser processing, bending, laminating
Foil stamping, printing, piecework
Description of business
CHISHO MANUFACTURING CO., LTD. is primarily engaged in rule die cutting of thin resin such as PET and double-sided tape, NC processing of acrylic and foil stamping, as well as secondary processing, such as lamination, bending and product assembly, that are related to these.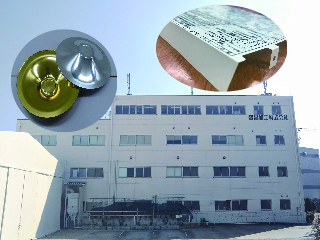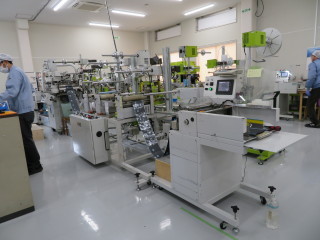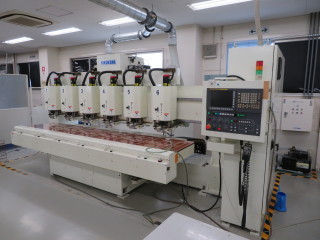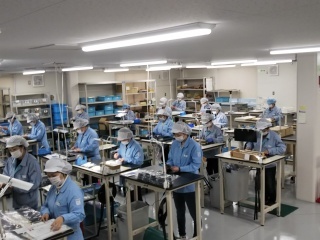 Products and Technologies
Compound processes offer unlimited possibilities
In-house integrated manufacturing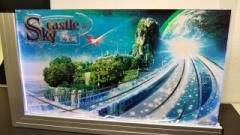 ● Consistency of multiple processes

1) Cutting resin with panel saw (rough cutting)
2) Shape processing using NC cutting machine
3) Partially decorated with foil
4) Laminate adhesive film and resin in clean room
● Stamping, printing and thermal bending of film

1) Purchase of materials
2) Rough cutting of film
3) Decorated with silk print
4) Punching to specified shapes
5) Thermal bending
Chisho embraces a direct role in all steps, from processing to packing
adding value with the use of the company's 100 workers and large site area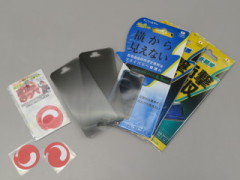 ● From processing to final packaging

1) Purchase of materials
2) Decorated with silk print
3) Punching
4) Packing and assembly
5) Final packaging
Expressive power of "decorations" adds value to products
Achievement of a "commitment to expression", such as thermal bending and decoration with transfer foil.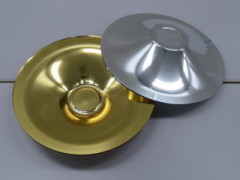 ● Laser processing, foil stamping, drawing

1) Laser processing
2) Transfer foil to the entire surface
3) Heat and soften materials for drawing

Chisho proposes "extending the range of expression of decorations" with the use of various types of equipment for the processing themes of our customers.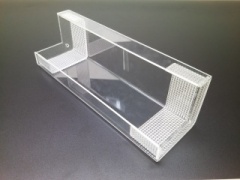 ● Laser processing, bending, bonding

1) Processing into shapes using laser processing
2) Bending at right angles using a thermal bending machine
3) Manual bonding of other parts
Corporate Profile
Corporate name

CHISHO MANUFACTURING CO., LTD.

Address

1-2-14, Kuzuhara, Neyagawa city, 572-0075, Japan

President

Shoichi Takeya

Founded

1970

Phone

+81-72-839-6581

Fax

+81-72-839-6607

Company URL

Japanese (http://www.e-chisho.co.jp)

Capital

50,000,000 yen

Awards received

ISO9001
ISO14001