NSC ENGINEERING CO., LTD.
MOBIO booth No. : North facility 2nd floor 144
NSC ENGINEERING CO., LTD.
Product line
Plating / electrolytic polishing / cleaning equipment
Metal / glass etching equipment
Winding etching equipment
Description of business
NSC Engineering Co., Ltd. designs and manufactures equipment for plating, cleaning, resist coating/stripping, glass chemical etching, and metal etching. NSC also develops processes and contracts to manufacture developed equipment.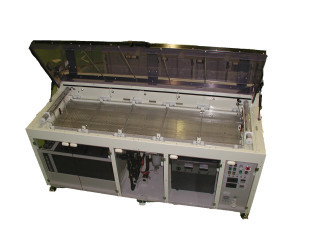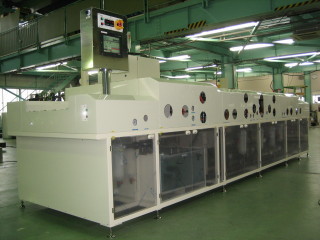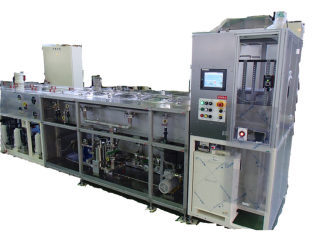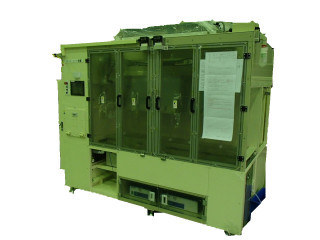 Products and Technologies
Design and manufacture of one-of-a-kind equipment
Equipment designer, developer and manufacturer meeting all needs of its customers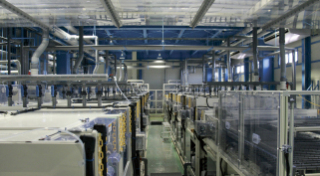 NSC Engineering designs and manufactures one-of-a-kind customized equipment according to its customers' requests and applications.

Applications: Etching, electrolytic polishing, plating, cleaning, resist stripping, resist coating, developing
Workpieces: Glass, metal
Chemicals: Acidic, alkaline, neutral, iron chloride, organic
Production quantities: Mass production, varied small-lot production

NSC Engineering designs and manufactures one-of-a-kind equipment, rarely manufacturing equipment with the same specifications.
It has consistently engaged in service contracts ranging from the development of processes for surface treatment equipment that uses various chemicals and electrochemistry to the design, manufacturing and installation of software and hardware for mass production equipment based on ideas from our customers.
Ultra-thin slimming of glass substrates
Possible to process large pieces of glass with a thickness of 0.20 mm or less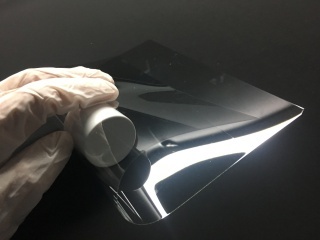 The NSC Group, to which NSC Engineering belongs, develops, designs and manufactures a single substrate etching system that can transfer glass substrates in a prone position (Patent No. 6013557).

At a size larger than 6 generations (1.5m x 1.85m), it is the world's only processing equipment capable of mass production.
NSC Engineering consistently offers services that range from the development of processes to the design (software, hardware), manufacturing and installation of equipment and after-sales services to provide technical guidance.
Skilled techniques for resin welding
On-site inspections of existing equipment, dispatch of skilled welders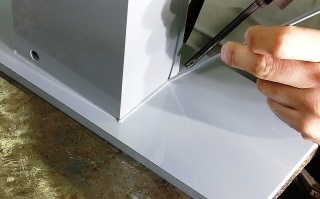 NSC Engineering manufactures a diverse lineup of equipment that uses strong acidic chemical solutions, which is why it has employed a large number of engineers with 10 or more years of experience in welding plastic casings.

Only skilled engineers with years of experience and expertise are in charge of manufacturing processes to ensure that NSC's customers can use their products with confidence.



It also offers services for dispatching welding engineers to sites.
1.Presence of fractures, chips, and cracks in the resin on the device in use…
2.Wish to remodel equipment, but no welding engineers on staff…
3.Not enough welding engineers to manufacture equipment…

NSC Engineering is here to provide solutions to any problem.
Corporate Profile
Corporate name

NSC ENGINEERING CO., LTD.

Address

(Marketing ) 1-117-1, Morimoto, Itami city, Hyogo pref. 664-0842, Japan, (Head Office) 1-1-1, Tokura, Toyonaka city, Osaka, 561-0845, Japan

President

Tatsuya Suitani

Founded / Established

2018 / 2018

Phone

+81-72-770-1811

Fax

+81-72-770-3656

Company URL

(Japanese) (https://nsceng.co.jp/)

(Group company: NSC Co., Ltd.) (https://www.nsc-net.co.jp/en/index.html)

Capital

10,000,000 yen

Awards received

ISO9001