MOBIO booth No. : North facility 2nd floor 139
DIGITAL MEISTER CO.,LTD.
Product line
Stress level assessment device
Blood pressure estimation device
Delirium screening device
Description of business
Digital Meister Co., Ltd. is a software development company established in 2002. Digital Meister is mainly engaged in the contracted development of software and the planning, development and introduction of e-learning for companies, and commodifies research output in the fields of health and medical care through collaboration between industries, government and academia.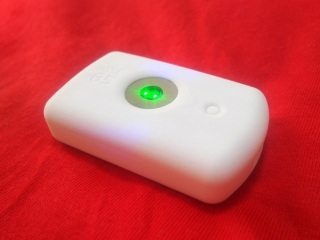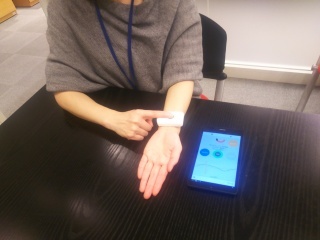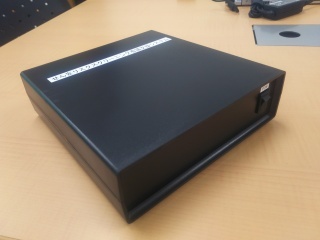 Products and Technologies
Stress level assessment device equipped with a function to estimate blood pressure
Small and lightweight measuring device, measurement of blood pressure without putting pressure on the arm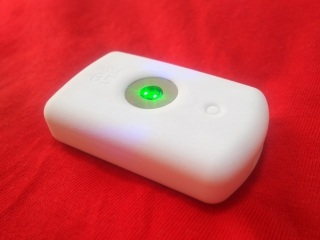 ●Small and lightweight measuring device that is the same size as a watch

Digital Meister measures electrocardiograms and pulse waves and sends the measured data to a smartphone or tablet through wireless communications (Bluetooth), in order to measure heart and respiratory rates, evaluate stress levels and estimate blood pressure.

Measured data is collected and analyzed in the cloud to evaluate mental health and offer advice.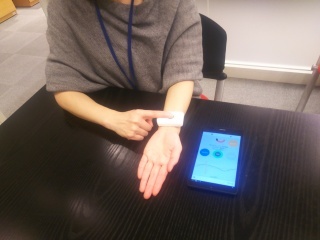 This device has electrodes on the front and back to measure electrical signals from the heart, in other words, to measure signals from electrocardiograms. Pulse waves can also be measured by placing a finger on the built-in LED on the front of the device.

To measure electrical signals, put the measuring device on your wrist or palm and place your finger on the LED on the front of the device. Measurement results will be displayed when linked with a smartphone or tablet.
Delirium screening device
Device that can catch signs of delirium in the ICU, etc.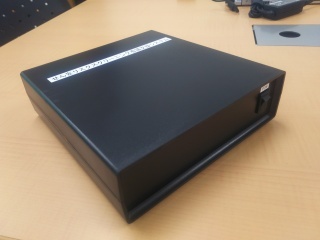 This device catches signs of delirium (type of mental disorder) that is likely to occur after major surgery and sends an alarm to the nursing staff.

The device is connected to a bedside monitor to process the signals from electrocardiogram data and determine if there are signs of delirium. If signs are detected, an alarm notifies nursing staff via a smartphone.