MOBIO booth No. : North facility 1st floor 27
KENBISHA INC.
Product line
Printing on plastic cards
Printing on IC cards
Printing on ID cards
Description of business
KENBISHA provides comprehensive services of printing and processing of various plastic cards, IC cards and ID cards.
With its strength in online sales, it has a trading performance with more than 8,000 dealers nationwide in Japan. Making full use of various printing technologies, KENBISHA proposes the optimum solution to customers through cards.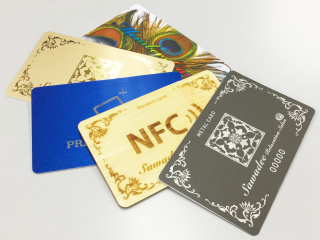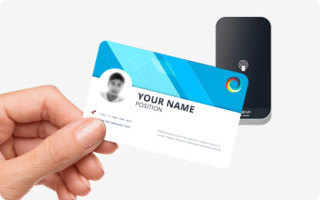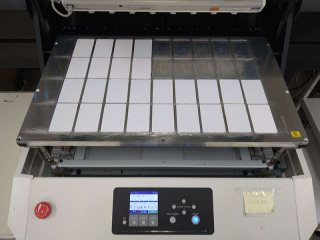 Products and Technologies
Variable printing technology
Achieves cost reduction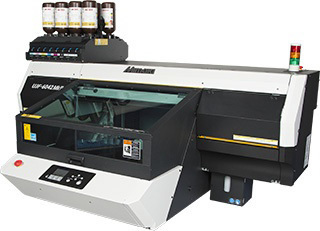 ・Quick and careful printing: ID cards, IC cards, employee ID cards, certificates, facility use cards, etc.
・Handling personal information based on privacy mark certification in Japan to provide safety and security.
・Responding to demand of mass or small lot plastic card printing at a reasonable cost by use of core technology at "variable printing"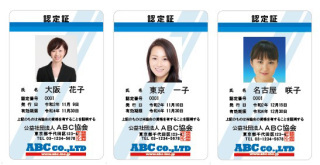 ◎ Easy to order from the dedicated website

① Select application: employee ID, facility use, certificate, etc.
② Select card type: PVC, PET, stainless steel, wood / bamboo, etc.
③ Select printing methods: Inkjet, offset, hot stamp, etc.
④ Select post: processing-numbering, QR code, magnetic card, etc.
IC card / RFID tag (encoding)
Convenient management of attendance, entry and exit record with an IC card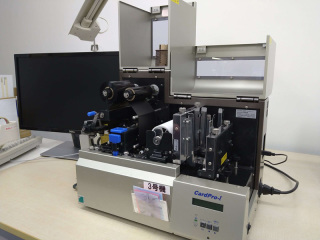 ・ Print on Felica and Mifare or the provided IC card: name, numbering, IC encoding
・ Proposes easy to review content in response to requirement, informed by inquiry form or telephone
・ Refer to website https://www.kenbisha-iccard.com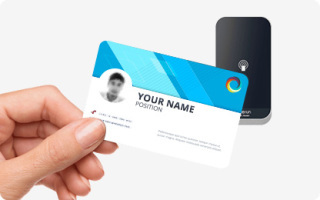 ・Expanding use of IC cards: entry / exit management, attendance management by employee ID cards and ID cards; one card operation of electronic money payment and personal authentication
・ Providing IC wristbands and IC key chains for management of office / condominium security and multifunctional copiers
Corporate Profile
Corporate name

KENBISHA INC.

Address

1-5-13, Katamachi, MIyakojima-ku, Osaka city, 534-0025, Japan

President

Itsuo Nakata

Established

1986

Phone

+81-6-6351-1766

Company URL

Capital

15,000,000 yen