MOBIO booth No. : North facility 2nd floor 137
BEST COATING CO., LTD.
Product line
Fluororesin coating
Ceramic coating
Insulating coating and thermal spray coating
Description of business
BEST COATING offers versatile coating services from fluororesin coating, ceramic coating, thermal spraying and other functional coating processes.
By processing metals and non-ferrous metals, BESY can provide parts for food processing equipment and industrial equipment from a single unit to mass production.
BEST provides products fitting to demand of customers.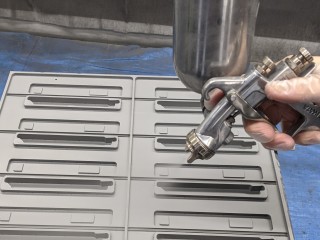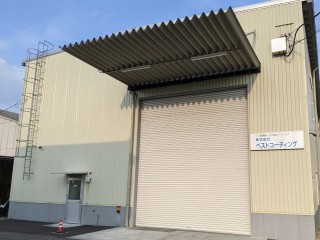 Products and Technologies
Providing the best in coating technology
Determine and recommend the most appropriate coating for the customer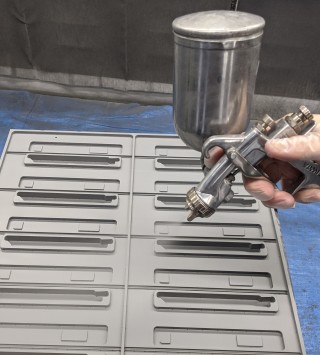 State of the art coating requires painting techniques and expertise of craftsmen. In other words, coating technology is not easy to learn.
With extensive experience and mastery at the company, BEST can instantly determine the best coating method and type for the customer and make a suitable proposal.


●Fluororesin coating

- Improves heat resistance, chemical resistance, insulation, non-adhesiveness and sliding properties.
- Ideal for equipment and components used in harsh environments and special fields.
Ceramic, insulation, thermal spray, functional coating
Adding new possibilities with surface reforming technology
●Ceramic coating
-Improvement of heat resistance, abrasion resistance, high hardness, and non-adhesiveness
-Approved by U.S. FDA (Food and Drug Administration) for safety testing.
-Environmentally friendly and safe coating material without contain any substances prohibited by RoHs regulations.

●Insulation coating
-Improvement of insulation, non-destructive at high voltage

●Thermal spray coating
-Improvement of adhesion, wear resistance, high hardness, corrosion resistance

●Functional Coatings
-Improvement of water repellency, sliding property and stain resistance
-As an adhesion agent for polyolefin materials, it can be used in primers, paints, inks, and adhesives.
Thorough quality control and an unrelenting spirit of challenge for the best
BEST uses the best possible technology to solve problems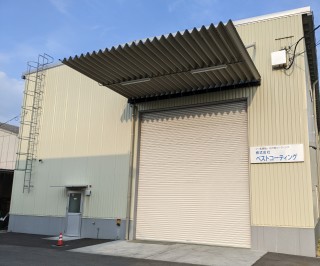 BEST COATING provides products to satisfy customers by carefully discussing their requests and proposing the best coating method.

Thorough quality control is carried out for each part, from optimal surface preparation, multi-stage coating, baking process and inspection.
Corporate Profile
Corporate name

BEST COATING CO., LTD.

Address

17-415-1, Katayama Cho, Kashiwara City, 582-0020, Japan

President

Katsunori Ishiko

Founded / Established

2016 / 2016

Phone

+81-72-977-8956

Fax

+81-72-977-8957

Company URL

(Japanese) (http://best-coating.co.jp/index.html)

Capital

5,000,000 yen