MOBIO booth No. : North facility 2nd floor 112
SASAKI CHEMICAL CO.,LTD
Product line
Chemical polishing solution
Oxide film remover
Stripping solution
Description of business
Sasaki Chemical provides a complete line of services from development to production and sales of metal surface treatment chemicals and plastic drying materials. They apply their wide range of expertise and experience, working with clients to research and develop new products.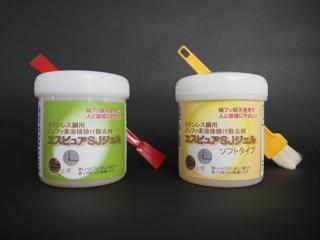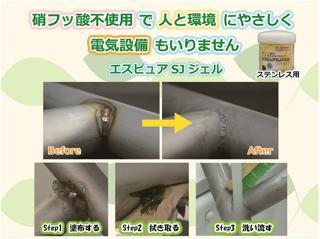 Products and Technologies
Metal Surface Treatment Chemicals to Match Applications
Creating Products that Meet Customer Needs
Sasaki Chemical offers a wide lineup of metal surface treatment chemicals for a variety of materials and uses.
The advantages of using chemicals to treat metal surfaces are minimal equipment requirements, simple operation, and the resulting uniform surface. Sasaki Chemical independently develops their products and controls the entire production process from market survey to the completed product.
An area they have been focusing on lately is the development and sales of products that are safe to use and environmentally friendly. Also serving as a general trade company for chemical products, Sasaki Chemical uses the achievements and wide information network they have built up to meet customer needs.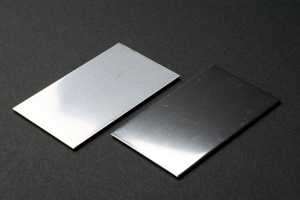 People-friendly Neutral Rust Remover
It is said that about 80 percent of defects in plating, grinding, coatings and other such treatments are caused in processes before treatment. S-Clean S-800 is a neutral rust remover that is safe for use. It removes oxide film for a superior product finish.

(Features)
●Contains no harmful substances, placing no added burden on workers
●Can be applied more quickly than conventional rust removing agents
●Has a gentle reaction without affecting the base metal

(Sample Uses)
S-Clean S-800 cleans away oxide films formed during wire cutting or machining as well as during long-term storage. It also eliminates stubborn oxide films formed on small components.

(Industries in Use )
S-Clean S-800 is used in a wide range of industries including semiconductors, electronics, electrical devices, machinery, plating and metal surface treatment.
Drykeep - a Shaped Drying Material Made from Plastic
Drykeep is a product that integrates plastic and a desiccant. Because Drykeep itself becomes dry-maintenance system, there is no worry of people ingesting it by accident or of breaking and causing injury. It effectively solves problems with conventional desiccants such as inspection and insertion.

(Features)
●Chemically controls humidity
●Works even in high-temperature environments (up to 100°C) without releasing absorbed moisture
●Can be made in films, sheets or any other form
●Can maintain a low-humidity environment for long periods

(Sample Applications)
Uses include as a packing material for medical products and to prevent clouding in precision devices.

* Drykeep can be made to any size or form according to the intended use.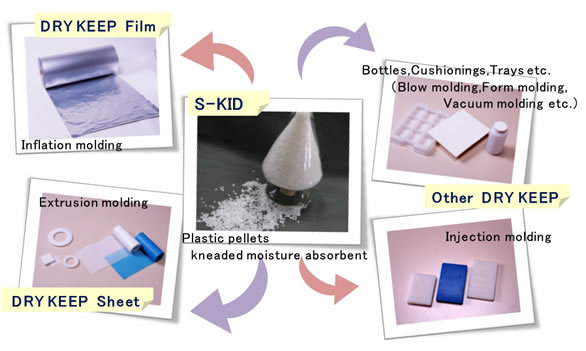 Corporate Profile
Corporate name

SASAKI CHEMICAL CO.,LTD

Address

4-3-11, Minamitaishidou, Yao City, Osaka, 581-0056, Japan

President

Tomokazu Sasaki

Founded / Established

1946 / 1958

Phone

+81-72-994-0061

Fax

+81-72-922-5547

Company URL

Capital

60,000,000 yen
Patent, ISO9001, ISO14001