What is Creation Core Higashi Osaka?
An integrated support facility, Creation Core Higashi Osaka (CCHO) is located in the Aramoto Kita district of Higashi Osaka City, established to promote innovation and industry partnerships among small and medium-sized manufacturers in Higashi Osaka, a city with a high concentration of manufacturing companies having an advanced level of technical expertise. The Osaka Prefectural Government Manufacturing Support Division and other administrative and service agencies play a vital role in the activities at CCHO as do experienced coordinators, working to expand new business opportunities by bringing together people and technologies. As a general partnership matching center, CCHO is developing different types of support approaches for industry in Osaka Prefecture.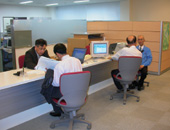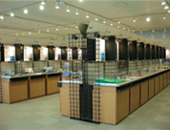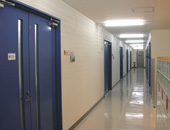 Support for small-and medium-sized manufacturers
Government sectors and NPO have set up the One Stop Service Center to support the development of new technologies and products, and market cultivation.
[Support Organizations that have joined Creation Core Higashi Osaka]
Organization for Small & Medium Enterprises and Regional Innovation, Japan (SMRJ), Kinki Branch
Osaka Prefectural Government Commerce and Industry Promotion Office
Department of Commerce, Industry and Labor Manufacturing Support Division
Osaka Industrial Promotion Organization (OIPO), Higashiosaka Office
Higashiosaka Industrial Promotion Center
(Higashiosaka Municipal SMEs* Promotion Association (HSPA), Higashiosaka City Economic Department Sub-branch)
The Higashiosaka Chamber of Commerce and Industry, Business Promotion and Production Support Department
Higashi Osaka Area Revitalizing Organization (nonprofit)

*SMEs = small-and medium-sized enterprises
[Primary Services]
Permanent Exhibition Hall - providing space for up to 200 booths, this is one of the largest such facility in Japan
One Stop Service Consultation - Providing a range of consultation services, the One Stop Service Center provides a range of consultation services through administrative and support agencies as well as individual technical coordinators
Incubation Room - 12 rooms dedicated for technical incubation
Business-Academia Collaboration Services and Consultation - The consultation office has ties to 16 universities and one technical high school
Human Resource Training Services - Assisting with in-house personnel development including guidance in how to pass technical knowledge from one generation of workers to the next