This is the state-of-the-art technology developed by OSAKA SMEs. At the MOBIO Tech Hall, you can discover amazing technologies! 
.
HORIUCHI MIRROR INDUSTRY CO., LTD.:https://www.m-osaka.com/en/exhibitors/432/
.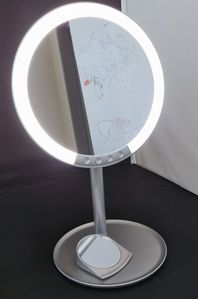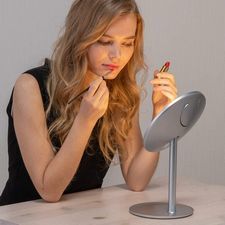 Since the reflective metal film is attached to highly transparent glass plate by HORIUCHI's vacuum deposition processing, its "Napure Mirror" reflects the real skin color as seen by others in a more natural and beautiful way.
The new product "Napure LED Stand Mirror" has benn displayed at the MOBIO Tech Hall and is specially suitable for make-up. It has eight adjustable brightness using an LED light around the mirror with three color mode.