This is the state-of-the-art technology developed by OSAKA SMEs. At the MOBIO Tech Hall, you can discover amazing technologies!
KAWASHIMA INDUSTRIES CO., LTD.:https://www.m-osaka.com/en/exhibitors/415/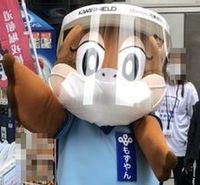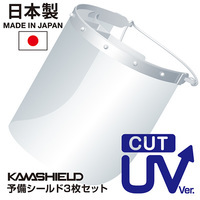 (L) Mozuyan in the street
(R) Face sshield with UV reduction feature 
KAWASHIMA is a plastic injection specialist. It has an ability to develop new products responding to market needs very quickly and to manufacture in-house mold and to operate fine injection molding. In addition to the conventional resin hooks, smartphone accessories, etc., KAWASHIMA newly developed the face shield with the name "KAWASHIELD" and the mask with "KAWASHIMASK".
An oversized face shield was specially created for the vice director of public relations, Osaka's mascot, Mozuyan the shrike. Wearing the special face shield, Mozuyan has participated in a July enlightening event on "Countermeasures against splash infectious diseases" in Osaka city.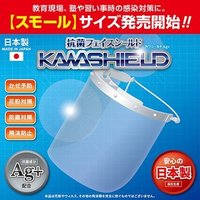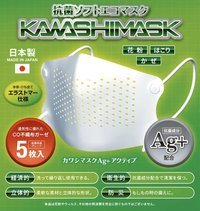 (L) Small faceshield
(R) Mask