In Japan, April is the first month when new employees start work in companies in many cases.
Members of FUJI ELECTRONICS INDUSTRY CO., LTD. toured MOBIOTech Hall as a part of the employee orientation training programs.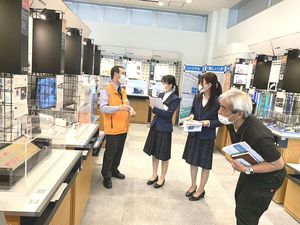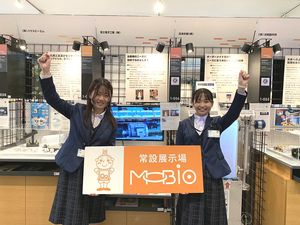 Since core business at FUJI ELECTRONICS is hardening technology by IH treatment, MOBIO guided booths relating to metal surface treatment. A senior employee of the company who accompanied them explained company's business connection with exhibitors in addition to an explanation by MOBIO.
It was one of the on-site training for the new employees.
(MOBIO asked visitors to remove their masks only at group photo shooting)