Find out why and how presidents of MOBIO exhibitors started "INNOVATION and CHALLENGE" through the special interview. The latest "Meet the President" article is
Mr. Nishijima of NAKANO MANUFACTURING CO., LTD. https://www.m-osaka.com/en/exhibitors/471/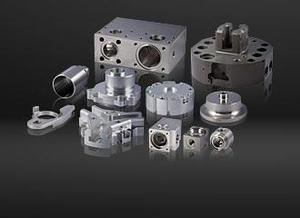 - Metal machining parts, Waterjet parts washer " Komachi"
●Boldly tackling difficult jobs, that's what NAKANO's technology is all about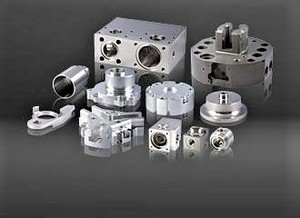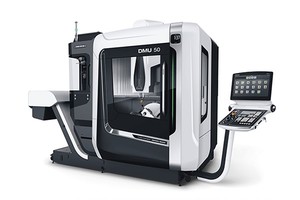 L) Machining parts in more than 20 industries, led by semiconductor parts
R) Technology enables difficult to machine parts
At NAKANO, each employee makes full use of his or her own technical skills and ideas, and constantly takes on new challenges. For example, in parts machining, it actively accepts the challenge of manufacturing highly technical and difficult products. It has responded to the difficult machining of semiconductor parts that require tight tolerances, improved precision to the limit through repeated prototyping, and reduced costs by devising methods of machining without the use of specialized machines.
 
Nishijima says "We believe that technology involves the attitude and process of thinking about how to tackle difficult problems on our own. Rather than not taking on challenges for fear of taking risks, it is better to take on challenges so that we can grow as a company. When we succeed, our customers will be satisfied. One of the corporate philosophies, "Aiming to be a first-class manufacturing company," carries this meaning".
●In-house products have expanded their scope of development as a result of the "Challenge Video"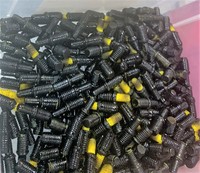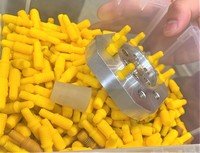 L) Masking rubber washer
C) Before cleaing
R) After cleaning
The company's parts washer " Komachi" was originally developed as a small parts washer to improve the efficiency of the company's automotive parts processing line. Sales of the parts washer began after a manufacturing customer visited the plant and expressed interest in purchasing the product.
On the initiative of employees, a video channel called "Washer Komachi TV" was created to broadcast videos of "washing" various items". Then a manufacturer watched the videos and asked if NAKANO could wash the masking rubber used for painting. And NAKANO has developed a washer exclusively for masking rubber by designing the material, shape of the container and water pressure to wash the silicone rubber, which had to be thrown away after several uses. Now "Komacjhi" is possible to clean off the paint on the masking rubber using only water without dripping dirty water and makes those rubbers and reusable. Having found that there is a need in this industry, the company plans to exhibit the machine at paint shows.
"We are a latecomer when it comes to washing machines. However, focusing on customization, which differentiates us from other companies. we can also enter new market, maintenance business and we will win repeat customers," says Nishijima, who is hopeful about future opportunities.
●Expansion into Vietnam based on employee voice. Unique management methods to develop each employee's "thinking skills"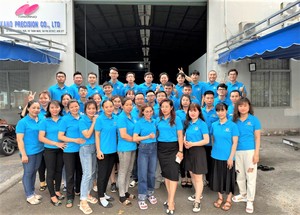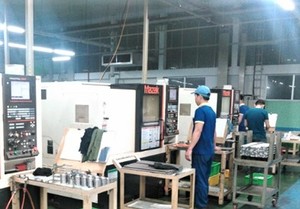 In 2014, the company expanded to Vietnam. In fact, this was triggered by the voices of Vietnamese employees working for the company. And three years ago, the company introduced a management technique called OKR. The company has set a target of three issues per year for each of its six divisions, to be addressed over a three-month period.
"In today's diverse business environment, management is no longer just the manager's idea, but should be considered by all employees. We want to practice employee-centered management and support the growth of our employees," Nishijima said with a smile.
--
Interviewed on March 15, 2023
Send your question or request from here to NAKANO MANUFACTURING CO., LTD.