NAKANO MANUFACTURING CO., LTD.
MOBIO booth No. : North facility 1st floor 12
NAKANO MANUFACTURING CO., LTD.
Product line
Waterjet parts washer " Komachi"
Metal machining parts for over 20 industry categories
Description of business
Nakano Manufacturing Co., Ltd. manufactures metal parts for all 20 industries as an expert group for precision metal machining and assembly.
The waterjet Parts Washer "Komachi", a small parts washer, was developed based on the company's rich manufacturing performance and original improvement measures. This new product is effective in removing various contaminants, especially in the automobile parts manufacturing process.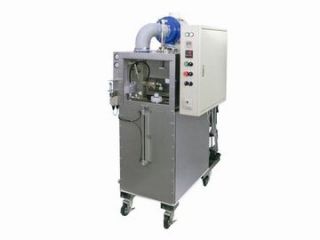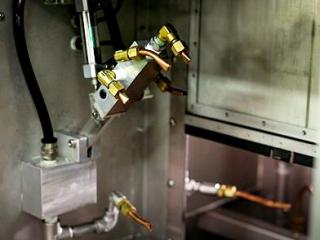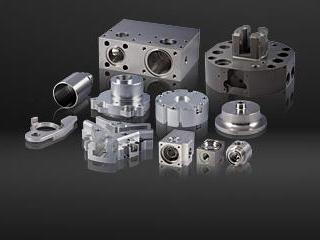 Products and Technologies
Ultimate inline, waterjet parts washer!
"Komachi", the industry's most compact waterjet parts washer in its class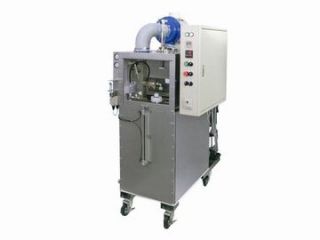 ●Compact washer
This waterjet parts washer has been developed from Nakano Manufacturing's activities to improve productivity, seeking to become the industry's most compact washer in its class.

This compact model is manufactured from Nakano Manufacturing's own components and leads the industry in low costs.Inline washing helps to improve productivity and save labor!

●Product size
Outer dimensions: W 675 x D 1,210 x H 1,590
Washing product, Max. size: Dia 200 x H 20
Washing product, Max. weight: 1kg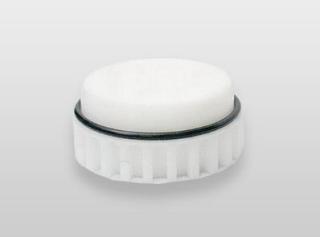 ●Dedicated attachments
Nakano Manufacturing also offers jigs customized for each workpiece.
These attachments can also be incorporate into an automated line as options.

The attachments allow a quick changeover and have been simplified with an emphasis on operability. These attachments have a proven record in clearing strict criteria for residue contamination in the automobile industry.
Moveable nozzle and two-chamber structure are the secret behind Komachi's strong drying performance
Eliminates need to blow after washing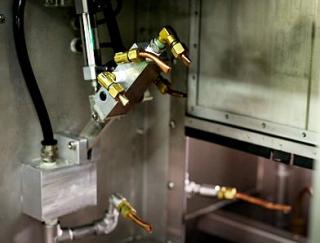 ●Moveable drying nozzle
Strong drying performance with a patent-pending washing system.

The moveable drying nozzle allows workpieces to be blown at even closer positions. Experience a drying performance that is unthinkable in a water system.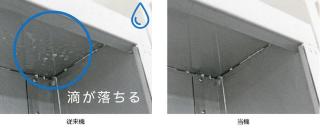 ●Double-chamber system
The double-chamber system, which separates the washing and drying chambers, is a mechanism that prevents moisture from entering the drying chamber and supports the product's strong drying performance.

Countermeasures against water stain by water droplets trickling down from the top of the chamber are "watertight".Why not discontinue the process of blowing after washing with the use of "Komachi"?
Precision metal machining technology for over 20 industry categories
Contracted production of parts that are highly difficult to process and require a high level of quality control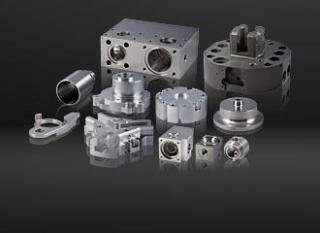 ●High-quality assurance
The idea that medium-sized parts that are highly difficult to process and require a high level of quality control (about 50 to 500 parts) must be manufactured in-house is out of step with the times.

Nakano Manufacturing delivers distinctive parts in medium-volume lots, which had traditionally been considered as only being able to be produced in-house,to its customers after quality has been assured at Nakano Manufacturing.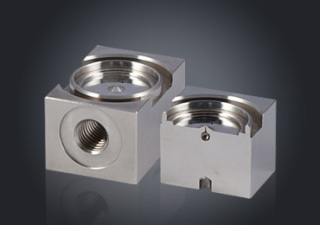 ●Increased output
Nakano Manufacturing has established methods to efficiently produce complex processed parts with stable quality, beginning with scratch-resistant materials, including sealing surfaces and valves, such as semiconductor manufacturing equipment.

Nakano Manufacturing will help increase production output through thorough production and quality assurance systems as a means of responding to its customers' needs.