This is the state-of-the-art technology developed by OSAKA SMEs. At the MOBIO Tech Hall, you can discover amazing technologies! 
MATSUNAMI GLASS IND., LTD.: https://www.m-osaka.com/en/exhibitors/231/
Matsunami Glass has been manufacturing high quality glass microscope slides and cover glasses for almost 180 years.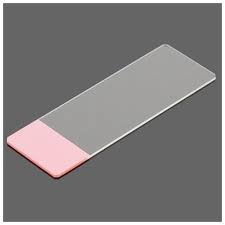 Microscope cover glass used for clinical examination is: (1) No stain or dust on the glass surface (2) A certain level of strength is required to prevent cracks (3) Glass does not stick to each other. and because Matsunami has complied with above conditions, it enjoys a 60% market share in Japan.
It has commercialized a glass with a thickness as thin as 40μ, and it has also become possible to mark the glass surface with water-based ink.