MOBIO booth No. : North facility 1st floor 1
BELL GANKA CO., LTD.
Product line
Novelty gifts
Sales promotion giveaways
Candy premiums
Description of business
Bell Ganka plans, produces and sells toys and candy premiums. They also provide planning, production and sales services for sales promotions with free specially designed products.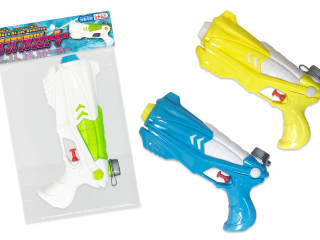 Products and Technologies
Unique Toys and Candy Premiums
Products that Fuel Children's Imaginations
No matter how much electronics come to dominate our lives, toys will always play an important part in bringing out the creativity—and laughter—in children. Bell Ganka develops such products for sales promotions that incorporate fun characters. The range of products includes toys, stationery and daily necessities.

Starting from uniquely designed molds, Bell Ganka uses carefully designed packaging and labeling to ensure promotional products carry a lasting impact. Their products are popular with businesses across a broad range of industries including advertising agencies, department stores, leading drug companies, major automakers, restaurants and amusement-related businesses.

To maintain low costs with high quality, Bell Ganka incorporates a complete quality process including inspection, product control and guidance at the local factory from the time the materials arrive until the final product is shipped. Time is always a factor in today's world, and Bell Ganka's fast-acting network accomplishes the job with confirmation and communication throughout the process.
Target Shooting and Hoop Toss Games
Target shooting with cork guns and hoop tosses are always favorites at fairs and carnivals. Ganka Bell has a range of combinations to meet any budget.
Target size:
69.5 cm high × 80 cm wide × 38 cm deep
Cork guns:
62 cm long
Hoop target size:
15.5 cm high × 100 cm wide × 59 cm deep
Hoop size:
14.5 cm diameter
Lucky Bags
A popular promotional gift idea at events and sales, particularly around the New Year holidays.
Lucky bag size:
39.5 cm high × 32 cm wide × 11.5 cm deep
Corporate Profile
Corporate name

BELL GANKA CO., LTD.

Address

3-7-32 Mizuhai, Higashi-Osaka City, Osaka, 578-0921, Japan

President

Zenji Matsuba

Founded / Established

1965 / 1980

Phone

+81-72-966-0271

Fax

+81-72-966-0233

Company URL

Japanese (http://www.bellganka.jp)

Capital

25,000,000 yen