MOBIO booth No. : North facility 1st floor 32
DENTALPRO CO., LTD.
Product line
Toothbrushes
Interdental brushes
Floss picks
Description of business
Since its founding, JBSS (Dental Pro's international arm) has pursued research and development for the health of teeth and gums, based on a philosophy of producing products that are best for the health and welfare of their customers. JBSS has accumulated a great deal of data and incorporated many innovations in search of a better, more perfect oral care items.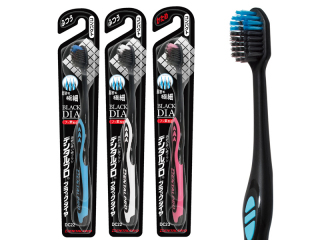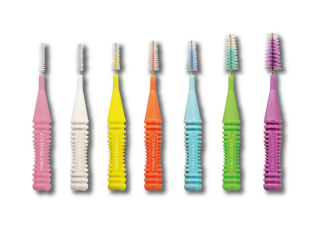 Products and Technologies
BLACK Compact / Super Compact Toothbrush
Toothbrush which is made to help prevent tooth decay.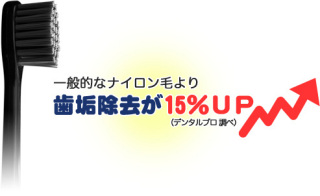 ●Feature 1
Plaque removal effect with just water only.
Special black bristle which contained Platinum Colloid Ceramics (PCC) that is excellent in use for plaque removal action.

●Feature 2
- Compact Head
Designed for the ability to brush until every nook and cranny , a size which covers complete brushing.
- Super Compact Head
A size which is able to reach molar easily for complete brushing. Also suitable for user who has small mouth.

●Feature 3
Easy grip handle
Well designed for easy grip with antislip thumb rest . Fits well when you hold it.
Plaque removal rate is improved to 95% by combination use with toothbrush!
Dentalpro's Interdental brush suited for removing interdental plaque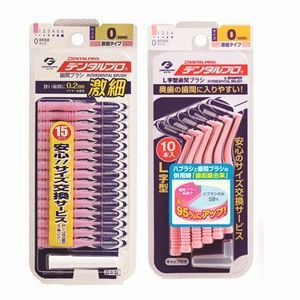 ●Feature 1: Surpassing ISO standards ( of 50 times quality test )
The standards Dentalpro set for the wire endurance test ( 90 degree bending test that put a 500g weight on the brush ) for the I shape is 1,000 times. L shape is 500 times ( ISO standard is 20 times ).

-Wire Durability Test
*ISO Standard : 20 times
*The wire endurance test is one of Dentalpro's quality inspection processes.

●Feature 2: Uses two types of bristles
Using thin bristles for the front and thicker ones for the rear end of the brush makes it easier for insertion between teeth and more gentle when brushing the gums (except for size 0 and 1).

●Feature 3: Broad line-up products
Dentalpro developed 7 different sizes for I shape in order to match the conditions of your teeth and gums.
Dental Pro Interdental Brushes
Specialized Oral Care Products for the World
●JBSS
Over their more than eight decades in business, JBSS (Dental Pro's international arm) has developed OEM production as an important part of its business, establishing a reputation for reliability in the industry.
JBSS has in recent years emerged as the top producer of interdental toothbrushes in Japan, in 1994 adopting a new manufacturing technique that resulted in the market more than tripling. While its innovative technique quickened the awakening of the latent demand through better cost performance, what took the market by storm was the range of services that JBSS offers.

●Replacement offer
One popular service is its interdental brush size replacement offer. This novel concept allows consumers to trade in its interdental brush for a different size after purchase if they find it does not fit correctly. This policy is particularly welcomed by first-time buyers, who as a result are more likely to purchase an interdental brush.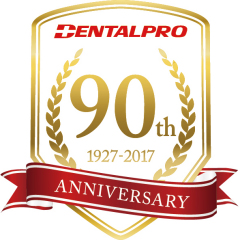 The Dental Pro Floss Pick
The floss pick holder has also been redesigned for easier use. Strung with floss 1.5 times stronger (according to an in-house comparison), they are more durable and long-lasting.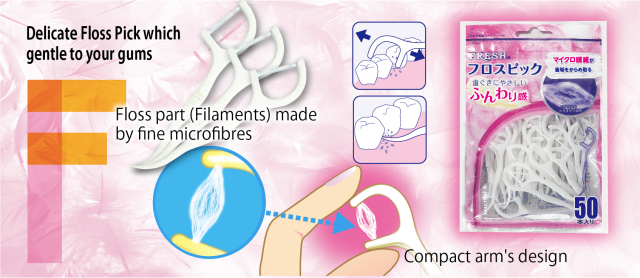 Dental Pro W Toothbrushes R, C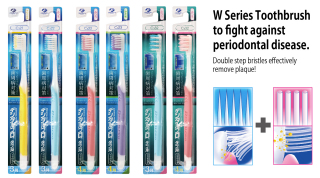 The Dental Pro W Brush combines ultra-slim bristles to reach hard-to-reach periodontal pockets and edged bristles to effectively remove plaque on the surface of the tooth, preventing cavities and periodontal disease.

Leading dentist associations around the world have endorsed the effectiveness of the W Brush, and its power at fighting plaque is widely recognized.
Patent, Design Right, ISO14001