MARUDAI SEIMITSU CO., LTD.
MOBIO booth No. : North facility 2nd floor 87
MARUDAI SEIMITSU CO., LTD.
Product line
Wire-cut EDM, small-hole EDM
Molds, mold parts, metal fabrication parts
Conductive ceramics machined parts, medical equipment parts
Description of business
MARUDAI SEIMITSU is a technical group specializing in wire-cut electric discharge machining. As long as the material is conductive, it can provide ultra-precise, high-precision finish with a short delivery time to satisfy customers.
MARUDAI accepts any request and study to process large parts or difficult-to-machine products.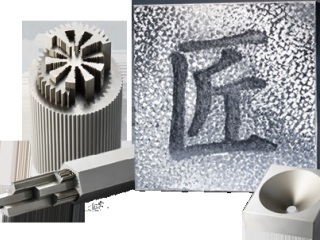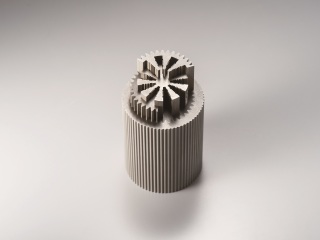 Products and Technologies
Value-added products on offer with wire-cut technology
Specializing in ultra-precise and high-precision manufacturing with a short delivery time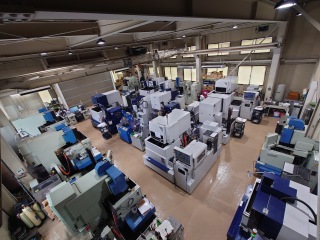 MARUDAI's lineup of 15 wire-cut electric discharge machines meets every customer's needs.
This lineup features machines with machining accuracy specifications of ±2μm, machines with automated core removal robots, high-speed and small-hole electric discharge machines, and large machines with a maximum machining size of 750×500×310.

With both first- and second-class electric discharge machining (EDM) engineers on staff, MARUDAI is working towards improving the skills of their employees every day.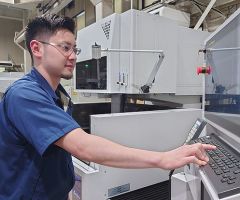 An automated system is used to operate wire-cut electric discharge machines at MARUDAI in night with the use of automatic wiring. Facilities equipped with automated core removal robot specifications achieve full automation throughout the process from setting workpieces to finishing.

MARUDAI is also able to handle short delivery times and high-precision machining, offering a level of sub-micron precision with the use of their traditional "scraping technology" (high planarity and sliding).
Wire EDM with a single-minded focus
Complex shapes and difficult processing? Leave them to MARUDAI SEIMITSU!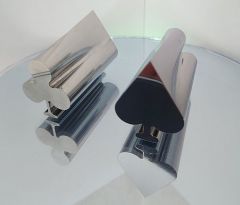 Mating fit innovated by a group of specialized engineers with a single-minded focus on wire-cut EDM

・Filled with know-hows obtained from a single clamp chuck and no vises or special jigs
・Exquisitely precise, magic-like clearance
・Perfect combination of state-of-the-art equipment and skills of EDM engineer
Pivoting from questions on the ability to process difficult and complex shapes to surprising "It's done!" moments.

When processing vertically deformed shapes and tapered shapes, wires have a tendency to break. However, MARUDAI takes advantage of its many years of expertise with processing conditions and programming for equipment and facilities and taper calculation to offer a lineup of products that can satisfy every customer's needs.
Precise processing and uncompromising craftsmanship
Capability to process single items and small lots of conductive processing materials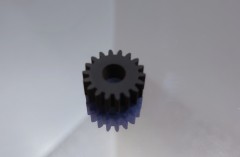 ・Don't throw in the towel when thing seem impossible. Let MARUDAI give it a try…you've got nothing to lose!

Allow MARUDAI to handle the type of difficult processing that can only be accomplished with wire-cut EDM, such as thin walls and ultra-fine grooves.
As long as a current can pass through, MARUDAI can process graphite, conductive ceramics, stainless steel, Inconel, titanium, or any other material.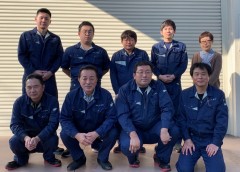 Initiatives at MARUDAI SEIMITSU

・Encouraging employees to share and check the progress of work and offer proposals for improvement at morning meetings.
・Certification of all employees as first- or second-class EDM engineers
・Strict no-shoe policy and 5S activities in the company to create a pleasant working environment and improve work efficiency.

MARUDAI's policy is to be able to contribute to society and help people lead rich, fulfilling lives through high-quality manufacturing.
Corporate Profile
Corporate name

MARUDAI SEIMITSU CO., LTD.

Address

3-13-38, HIshie, Higashi Osaka city, 578-0984, Japan

President

Kazunori Ohmoto

Founded / Established

1983 / 1990

Phone

+81-729-66-7701

Fax

+81-729-66-7700

Company URL

in Japanese (http://www.marudai-jp.com/index.html)

Capital

10,000,000 yen

Awards received

Certified"Excellent Companies of OSAKA"