TSUJIMOTO METAL PROCESSING CO., LTD.
MOBIO booth No. : North facility 2nd floor 139
TSUJIMOTO METAL PROCESSING CO., LTD.
Product line
Parts for food machinery, pharmaceutical production machinery, dyeing machinery
Ball valves, heat exchangers, ball screws
Metal parts, from machining, welding to assembling
Description of business
Since its establishment in 1949, TSUJIMOTO METAL PROCESSING CO., LTD. has devoted to metal machining. It always strives to meet the customers' needs through quality improvement, strict compliance with a delivery date, and suggestion of cost-cutting machining processes.
When it comes to hard-to-machine products, we address the issues in the spirit of challenge.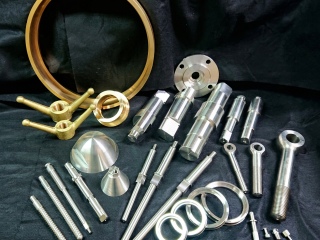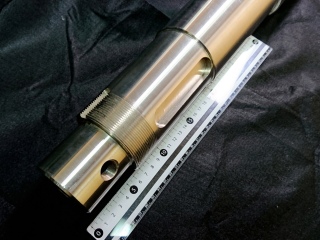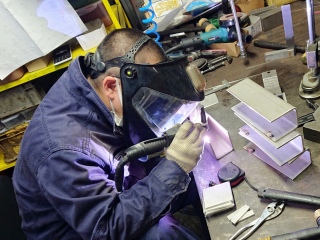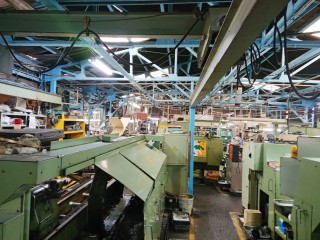 Products and Technologies
The convenient metal workshop
Leave it to TSUJIMOTO! From procurement of materials to machining and welding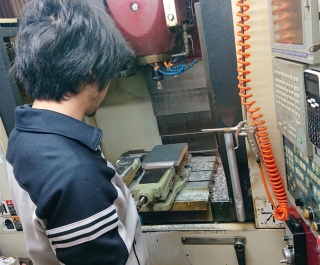 ●Guarantee of quality due to the diverse lineup of machining equipment and experienced staff

・Equipment lineup for every kind of machining operation – machining centers, CNC and general-purpose lathes, vertical and horizontal milling machines, drilling machines, etc.
・Round, square, odd-shaped parts...Looking for machining work? Try the "Convenient Metalworking Shop in Town", TSUJIMOTO.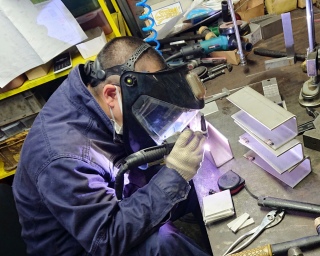 ●Possibility of almost complete in-house integrated processing! Proposal-oriented company contributes to high quality, shortening of delivery date, and cost reduction

・From procurement of materials to machining, welding, and assembling – TSUJIMOTO provides its customers with high-quality finished parts.
・In addition to machining work, TSUJIMOTO is good at welding due to its qualified staff. This allows TSUJIMOTO to meet unit delivery requirements.
Never say NO to customers' request even for requests of machining complex shapes and difficult-to-cut materials
A technology team takes on challenges!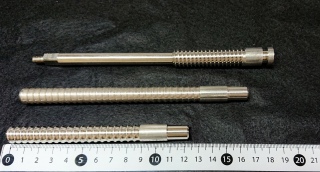 ●Expertise and tooling developments are the keys to machine complex shapes

・The magic of its manufacturing is switching the impossible possible with accumulated "expertise" and a challenging "let's try" mind set.
・"Can you make this kind of workpiece?" TSUJIMOTO responds to such requests by saying, "If TSUJIMOTO builds a jig like this, it can be processed evenly...".This is how TSUJIMOTO implements the company's policy 'Never say NO'.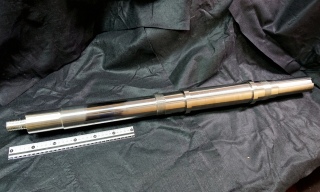 ●Orders are not declined because the material is difficult to work with! However, alternative materials will be suggested in terms of cost, quality and performance.

・In addition to stainless steel, it work with iron as well as aluminum, brass, and other nonferrous metals; TSUJIMOTO is ready to try new materials.
・Due to its accumulated expertise, the company boast vast experience in multi-process complex machining of long shafts.
・TSUJIMOTO can also accommodate prototypes, individual items and mass production.
Technology nurtured during more than 70 years dedicated to machining work
Combined strength of accuracy-conscious skilled workers and younger colleagues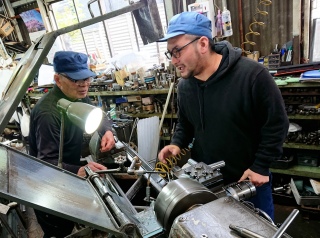 ●Strengths are high quality, technological competence, and suggestion capability. TSUJIMOTO utilizes all of them accumulated over many years.

・That is why high accuracy, short delivery times, and an appropriate cost are possible... The company pays much attention to initial setting, including tooling development, machining process control, selection of cutting tools and programming of CNC machines.
・With more than 70 years of experience and technological tradition, TSUJIMOTO delivers satisfied smiles to customers.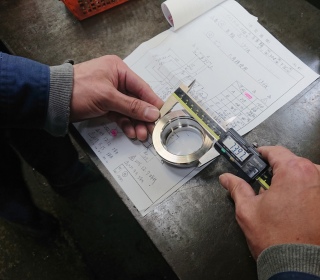 ●Quality based on smooth technology continuity is vital for TSUJIMOTO

・Continual guidance and education of young employees by skilled workers as a basis for craftsmanship.
・Even if defective products appear beyond expectation, they are kept within the factory due to the strict inspection system.
・If there are any difficulty with machining, do not hesitate to contact TSUJIMOTO. The company will provide a prompt response.
Corporate Profile
Corporate name

TSUJIMOTO METAL PROCESSING CO., LTD.

Address

1-4-32, Amami Nishi, Matsubara City, 580-0034, Japan

President

Akihisa Ogawa

Founded / Established

1949 / 1982

Phone

+81-72-331-0623

Fax

+81-72-332-3939

Capital

10,000,000 yen