MOBIO booth No. : North facility 1st floor 13
TECHNO ROLL CO., LTD.
Product line
Rollers for UV printing
Roller cleaning equipment
Printing peripherals
Description of business
TECHNO ROLL has developed dampening rollers, suitable rubber materials for UV printing, and hickey sweeper rollers. Techno manufactures industrial rubber rollers for printing and peripherals that are highly evaluated by printing operators around the world. It started marketing a self-moving rack system as a new business as well.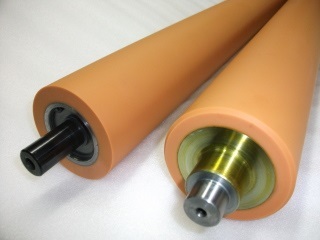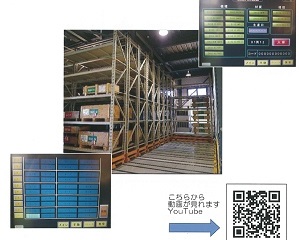 Products and Technologies
The globally accepted standard in rubber and resin rollers
Techno Roll can help your company achieve cost savings while improving quality.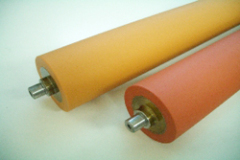 Techno Roll is a manufacturer and vendor of rolls suited to a variety of printing and industrial applications.

Their Trust series of resin rollers for UV printing and coatings has already been adopted as a standard by many equipment manufacturers.
Techno Roll has licensing agreements in 12 countries, of which they locally manufacture and sell printing rollers in eight.
They are currently inviting companies interested in licensing to join them in setting the global standard even higher.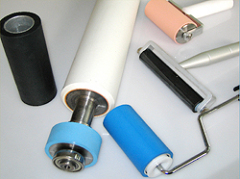 For industrial use, the specially formulated rubber adhesive rollers in their Clean Dash series use the adhesive power of the rubber itself to remove dirt and dust.
When the surface of the adhesive rubber becomes covered with dust and dirt, simply wipe it clean with a solution to restore the roller to its full strength.
Techno Roll can set the roller interval to suit your production line, matching the amount of dust and line speed to ensure the automated cleaning process is efficient.
A self-moving rack system
Double the storage capacity of regular shelves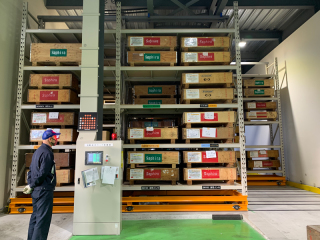 ●TEC Self-Moving Rack 2.0

It can be designed and installed to match to the current warehouse and space condition without remodeling the building. It has double storage capacity at racks by use of TEC self-moving rack system comparing to fixed rack system.
The self-moving rack system moves horizontally to allow the forklift travel linearly.

(1) High storage capacity realizes approximately twice the storage capacity of ordinary shelves
(2) Flexible configuration allows rack design according to the site, setting the number of stages according to luggage, and adjusting the height after installation.
(3) Strong safety performance (safety is ensured by running time management by area sensor and proximity sensor, and earthquake countermeasures are complete)
(4) Outstanding management ability (easy entry and exit with touch panel and computer)
(5) Quick installation work
(6) Intuitive operability (intuitive operation with a touch panel is possible) is a feature.
Easy to remove protective film!
Compact size to use at any process stations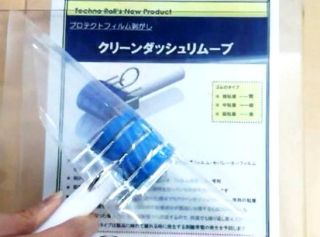 ●For process improvement!

It is time consuming operation to remove protective films, such as a back ground film from wafer and PCB. The CLEAN DASH REMOVE, developed by TECHNO ROLL, removes protective/separator film without damaging the work piece easily, using its soft and sticky roller.

Upon request, an in-line mechanical model is available.
Patent, ISO9001, ISO14001