KINKI INDUSTRIAL CO., LTD.
MOBIO booth No. : North facility 2nd floor 73
KINKI INDUSTRIAL CO., LTD.
Product line
Hydraulic cylinder parts (cylinders, cylinder tubes, cylinder rods)
Industrial machine parts (pulleys, gears, rack type cutters)
Description of business
KINKI INDUSTRIAL CO.,LTD. specializes in processing and manufacturing of metal parts (hydraulic cylinder parts). They are always looking for better machinery equipment including the latest CNC machine tools. Their management motto is to ensure reliable quality with high processing accuracy as well as to strictly adhere to delivery schedules so as meet customers' requests.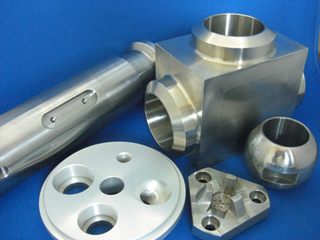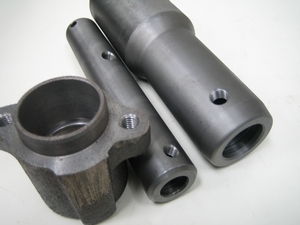 Products and Technologies
Kinki wants to cast customer's 'desires' into SHAPE
Reliable quality with high processing accuracy
■Hydraulic cylinders and high-pressure piping joints:
Complete service from raw materials through finished products, based on the technology and network cultivated for more than 60 years

■Industrial machine parts
(agricultural machinery, food industry, medicine, etc.):
They respond to customer's wishes, including high quality, small lots and hard-to-cut materials, using combined processing machines

■Other (original products, etc.)
They would like to cast customer's 'desires' like 'I want to…' or 'If I had something like…' into 'shape', while enjoying together the spirit of craftsmanship

Corporate Profile
Corporate name

KINKI INDUSTRIAL CO., LTD.

Address

2-1-25, Honjyo, Higashi-Osaka City, Osaka, 578-0953, Japan

President

Soichi Tanaka

Founded / Established

1951 / 1951

Phone

+81-72-962-0361

Fax

+81-72-965-0669

Company URL

Meet the President (https://www.m-osaka.com/blog_en/2021/01/12/003092.html)

Capital

10,000,000 yen