MOBIO booth No. : North facility 1st floor 45
NIHON PLATECH INC.
Product line
Precise cutting processing for resin
Test production and mass production for resin cutting
Cutting processing for various resin materials
Description of business
Nihon Platech Inc. specializes in engineering plastic processing, with technical abilities for excellent precision processing as a backbone, and they meticulously respond to customers' needs. In addition, they always want to be of use for customers by bringing about added value that is not possible with mold processing.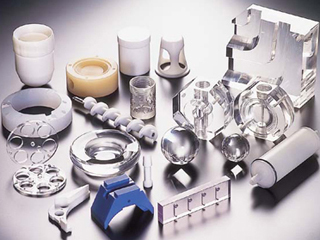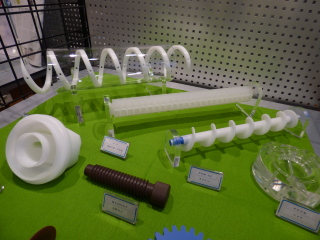 Products and Technologies
They provide processing technology for resin, from an engineering concept.
Processing technology to produce cutting-edge engineering parts
●From micro processing to large-scale processing
They handle everything from precision parts at one's fingertips to large-scale processing of up to 1000×2000 (width x length) or φ1500.

●Able to flexibly handle needs for high-mix low-volume production as well because they have an abundance of materials covering a wide range from general-purpose engineering plastic to AED.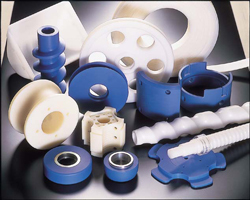 Resin processing parts
Advanced engineering parts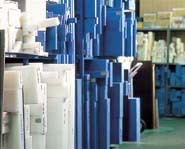 They are conducting precision cutting processing for engineering plastic parts that in recent years are used in various fields such as conveyance equipment parts, food processing equipment, laboratory and medical equipment parts, and parts for light electric appliances.

Highly heat-resistant engineering plastic that is lightweight and very strong is drawing attention as a substitute for metal.
Resin bearings (PLABEA(R))
Plastic bearings manufactured from only PVDF resin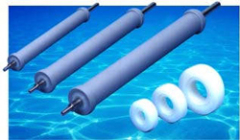 Plastic bearings are highly resistant to chemicals and incorruptible, and therefore they are used in things such as food machinery, and washing lines for semiconductors and liquid crystal.

Because they have no fillers, they are characterized by a high degree of purity and little extraction of metallic ions.
Corporate Profile
Corporate name

NIHON PLATECH INC.

Address

3-13-23 Minamiterakata Higashi-dori, Moriguchi City, Osaka, 570-0043, Japan

President

Noriharu Takanashi

Founded / Established

1969 / 1971

Phone

+81-6-6993-2931

Fax

+81-6-6993-2934

Company URL

Japanese (http://www.nihonplatech.co.jp/)

Capital

10,000,000 yen
ISO9001

<MOBIO's View>
Developed a distinguishing precision machining technology of engineering plastic parts.