NISHIMURA MANUFACTURING CO., LTD.
MOBIO booth No. : North facility 2nd floor 102
NISHIMURA MANUFACTURING CO., LTD.
Product line
SABA processing, super nylon processing
Stamped prototype precision metal parts, Machined prototype resin and metal parts
Precision welded parts
Description of business
Nishimura Manufacturing Co., Ltd. offers solutions for processing of metal and resin (including gears) with SABA processing, super nylon processing, high-precision sheet metal stamping and precision machining technologies using a variety of the latest machines.
Nishimura has made it possible to fabricate a wide range of prototype parts, from microfabrication with low distortion fiber lasers and YAG welding to a large high-precision prototypes by a 1,000-ton press machine. It can also help quickly resolve problems with precision prototyping to achieve speedy product development.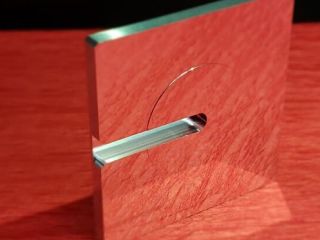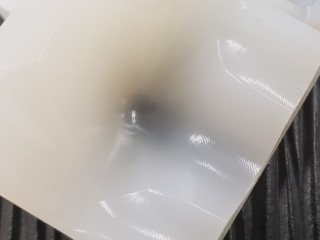 Products and Technologies
High-precision cutting such as SABA processing and ultra-nylon processing
Aiming to become a trend setter by constantly monitoring needs!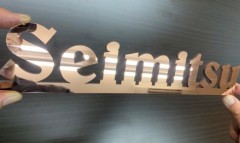 ● SABA processing
First in the industry! !! Cutting has evolved! This mirror surface has been fabricated only by machine processing.

(Features)
・ Processing that cannot be done by surface polishing is possible. It is also faster,
cost effective and more beautiful than surface polishing.
・ Examples of measured values of aluminum: Ra 0.062, Sa 0.0043
・ Work size: X500 x Y400
・ Stepped parts processing is also possible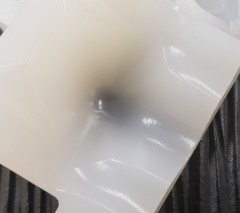 ● Super nylon processing
Mirror processing that exceeds the limit of nylon processing! Nylon is made smooth and slippery by machine processing! !!

(Features)
・ Nylon resin for burr-free processing
・ Without molding die, finish is equivalent to molded products
・ Effective process technology with short delivery time, cost reduction, small lot support from trial production
・ Measured value: Sa 0.04 to 0.11
Fiber lasers and YAG welding
Responding to a customer's the needs using high technological skills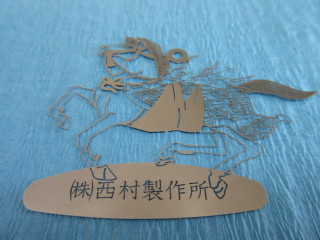 ●Ultrafine laser processed product

Fiber laser processed nameplate with a SUS plate with a thickness of 0.2 mm .
A nameplate is processed using microfabrication with a minimum width of 0.1 mm.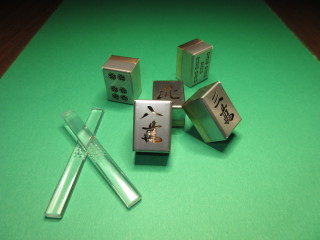 ●Welding of different materials

- The objects that can be processed with YAG welding are diverse. SUS and aluminum, as well as copper and titanium can also be welded.

- Butt welding of different materials is also possible, such as SUS, copper, and aluminum.
High-precision drawing and high-precision sheet metal stamping of large products using multilayer molds
High-precision processing with quick delivery is possible with Nishimura's unique mold technology using a 1,000-ton press!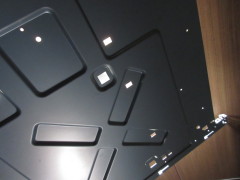 ●High-precision drawing for large objects

- Nishimura's 1,000-ton press, which made its debut in Kansai area, Japan.

- High-precision prototype machining for large objects is possible using simplified multilayer molds and making full use of its expertise. This is an initial cost saving method and supports required QCD.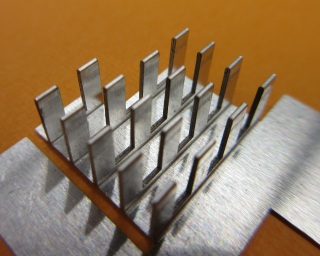 ●High-precision bending

Collaboration between skilled machining based on years of experience and flexible ideas that are essential in manufacturing. Bending with high levels of difficulty is also possible.
Corporate Profile
Corporate name

NISHIMURA MANUFACTURING CO., LTD.

Address

9-11-8, Kami Kita, Hirano Ku, Osaka City, Osaka, 547-0001, Japan

President

Ikutome Hideki

Founded / Established

1966 / 1992

Phone

+81-6-6794-8223

Fax

+81-6-6794-8224

Company URL

Capital

50,000,000 yen

Awards received

Excellent Company of OSAKA