FU-SE VACUUM FORMING LTD.
MOBIO booth No. : North facility 2nd floor 97,98
FU-SE VACUUM FORMING LTD.
Product line
Vacuum forming machines, pressure forming machines
3D surface decorating machines, laser trimming machines
Plastic forming technologies and prototypes
Description of business
Fu-se Vacuum Forming Ltd. is a 62-year-old highly creative company that combines departments focusing on the plastic thermoforming process and the manufacturing of forming equipment. It has also developed eco-friendly decorating technologies (NGF-TOM forming), attracting attention from industries worldwide as an alternative method for painting and plating, and as a surface treatment method for improving the functionality of product base materials. Fu-se can also manage a broad range of issues, from the production of prototypes, small lots, and large lots to the sales of equipment.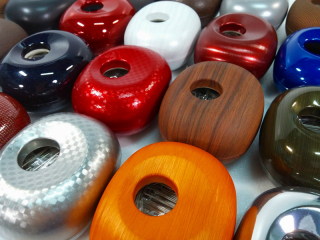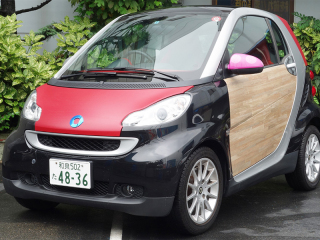 Products and Technologies
3D film decoration is possible for any material.
Rotary-style NGF forming equipment (TOM method)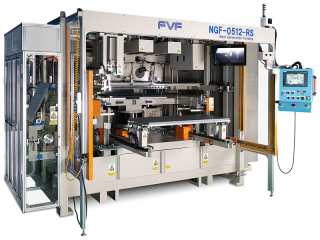 Three-dimensional curved surfaces can be decorated with our "3D surface decorative forming" process.

(1) Acceptable for any material (adherend)
(2) Suitable for decorating large products
(3) Multiple cavity available for small products
(4) Reverse taper and ending rolled-in available
(5) Characters and patterns can be easily printed on film
(6) Texture can be left intact on the film surface
(7) Film function can be applied to the substrate
Fu-se's record of applications extend to various areas.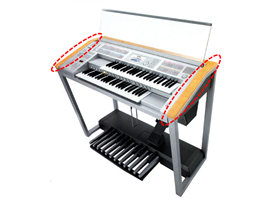 ・ Car interiors and exteriors (front grilles, door mirror covers, etc.)
・Electrical appliances (personal computers, vacuum cleaners, musical instruments, air conditioners, beauty appliances, etc.)
・Building materials (doors, toilet parts, bathroom parts, wall materials
・ Waterproof/rust-resistant applications (lighting fixtures, etc.)
Combination of lasers and robots enables trimming of all shapes.
3D laser trimming machine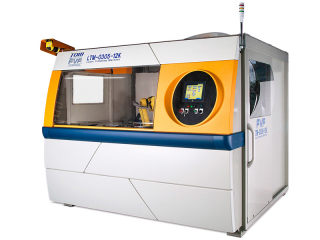 Collaboration between 6-axis control robot and laser marker drive

(1) 6-axis control robot manufactured by FANUC
(2) Smoke collector installed as standard
(3) Increased work efficiency with installation of three stages
(4) No concern about misalignment when cutting if vacuum suction is attached
Fu-se can offer trimming of TOM-formed components as well as trimming of insert molded component surfaces.
(1) Ideal for post-processing after TOM forming. Possible to cut surfaces without damaging base materials.
(2) Trimming time is significantly shortened. (Please refer to Fu-se's website for details).
(3) Also ideal for cutting surfaces of insert molded components. Special metal molds and cutting tools are not required.
(4) Can be operated safely by anyone with a concept of being compact and safe.
New "Neo-TOM method" for decorating automobile exteriors
From wet method to dry method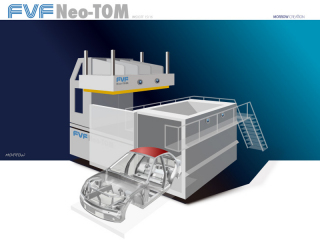 The Neo-TOM method is the next step in the evolution of the TOM method to decorate super-large products (automobile bodies, etc.)

Its greatest feature is that it can coat cover materials even for intricately shaped substrates, such as cavities, without deformation or damage by utilizing gas (pressure forming method, patent under application), rather than conventional solid jigs.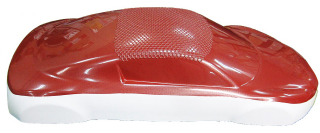 Fu-se exhibited sample products of automobile body roofs molded using the Neo-TOM method at the 3Decotech Expo 2017, held at Tokyo Big Sight in February 2017. It will exhibit sample products of hoods, doors, and back doors at the Expo 2018.

The photo to the left is of an automobile model with dimples from the Neo-TOM method. The shape of the dimples improves driving performance, which in turn leads to improved fuel efficiency.