NANIWA IRON WORKS CO., LTD.
MOBIO booth No. : North facility 1st floor 24
NANIWA IRON WORKS CO., LTD.
Product line
Multi Eye Bolt
Eye Bolt, Eye Nut
Yokobee
Description of business
Naniwa Iron Works is a leading manufacturer of JIS eye bolts and eye nuts in Japan, that are manufactured through hot precision closed-die forging. NANIWA develops and manufactures hanging bolts (multi eye bolts) that can also hoist loads laterally in order to make lifting of heavy items safer at construction sites or factories.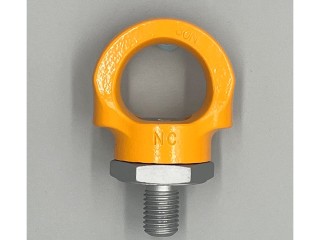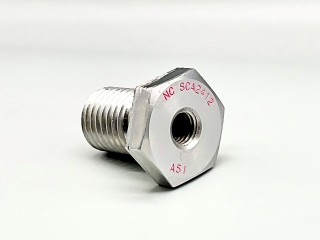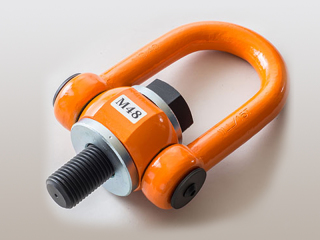 Products and Technologies
Multi Eye Bolts
Safe lateral hanging of heavy items with a rotation function!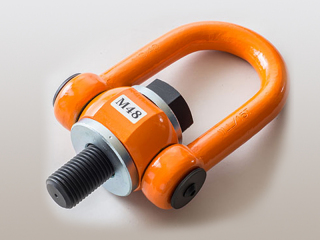 ●Standard model

・Product for safe and secure "lateral hanging" and "lifting" of heavy items that cannot be supported by conventional JIS eye bolts

・Safe transport, lifting, and mobile installation of heavy items at civil engineering and construction sites

Multi Eye Bolts: Patent No.3606802・No.3868439 
           NETIS registration KK-150017-A

☆Awarded as one of 300 High-Performing Small- and Medium-Sized Enterprises (Technical Skill Division) in 2016 by The Small and Medium Enterprise Agency in Japan.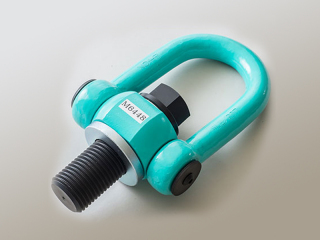 ●Multi Eye Bolt Hybrid

・Enable heavy load support even with a smaller body

・Compared with Multi Eye Bolts, you can select from a wide variety of usage loads.

Multi Eye Bolt Hybrid…Patent No.4369989
Yokobee(3S)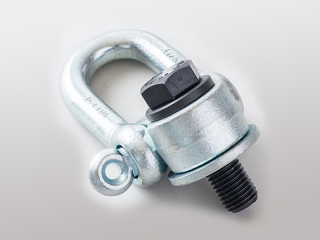 ・Specially designed for lateral hanging which may be dangerous when using JIS eye bolts

・Hook and shackle design for easy attachment of wire ropes, etc.
Corporate Profile
Corporate name

NANIWA IRON WORKS CO., LTD.

Address

Benten 3-6-15, Minatoku, Osaka City

President

Tadahiko Horikawa

Founded / Established

1949 / 1959

Company URL