MOBIO booth No. : North facility 2nd floor 93
DAIPLA CORPORATION
Product line
Injection molding products using super engineering plastics
Insert molding products
Products with severe dimensional accuracy
Description of business
DAIPLA corporation is an injection molding manufacturer that can produce complicated and precise insert molding products using super engineering plastics. Among the materials used, there are also materials containing glass fiber and carbon fiber richly.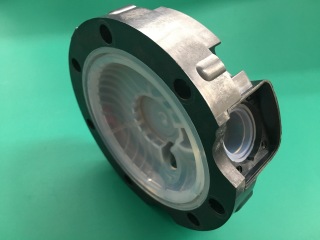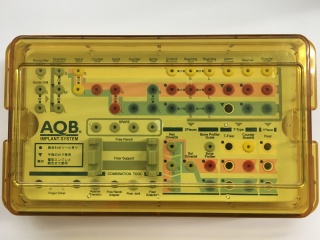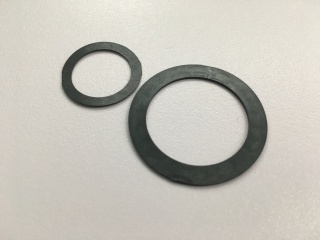 Products and Technologies
Hollow sealing molding
Product sealed hollowly by insert injection molding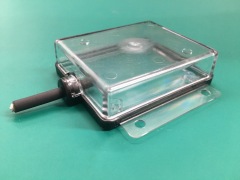 It consists of two parts, a transparent plastic lid and case. Boundary surface between a case and a lid are sealed by black colored plastics through hollow injection molding technology.

By doing this, it becomes unnecessary to seal with the epoxy resin that will be a conventional method
Heat dissipation plastics
Ceramic-rich or carbon-rich heat dissipation plastic molding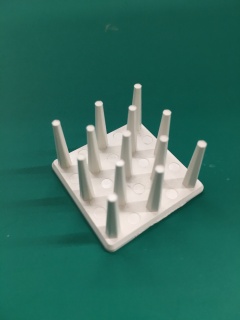 This new material for heat dissipation is mixed with carbon and ceramics to improve thermal conductivity and heat dissipation. DAIPLA made a pole-type heat sink in order to examine and evaluate the thermal behavior using several material manufactures' plastics.

As a result of this examination, compared with aluminum heat sinks of the same shape, heat dissipation plastics showed the following performances;
Heat rise is slower, thermal saturation is lower by about 15 degrees and thermal descent is faster.
Strength of this new material is still issue but it is one material with a bright future.
Super engineering plastics injection molding, such as PEEK
Experience of processing of over 950 types of materials, from general purpose to super engineering plastics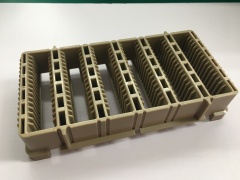 Chip carriers are used in semiconductor plants in various processes, such as chemical liquid and heat treatment. PEEK, one of the highest ranks of super engineering plastics, has been adopted for its wear resistance, sliding properties, heat resistance, chemical resistance, and outgassing properties.

DAIPLA corporation has processed more than 950 types of plastics including super engineering plastics.
Corporate Profile
Corporate name

DAIPLA CORPORATION

Address

2-2-7, Kamiji, Higashinari-ku, Osaka city, 537-0003, Japan

President

Akio Ohigashi

Founded / Established

1958 / 1989

Phone

+81-6-6977-5735

Fax

+81-6-6977-5736

Company URL

Meet the President (https://www.m-osaka.com/blog_en/2019/02/15/001980.html)

Capital

10,000,000 yen